How to design your office to meet the needs of today's hybrid-remote workforce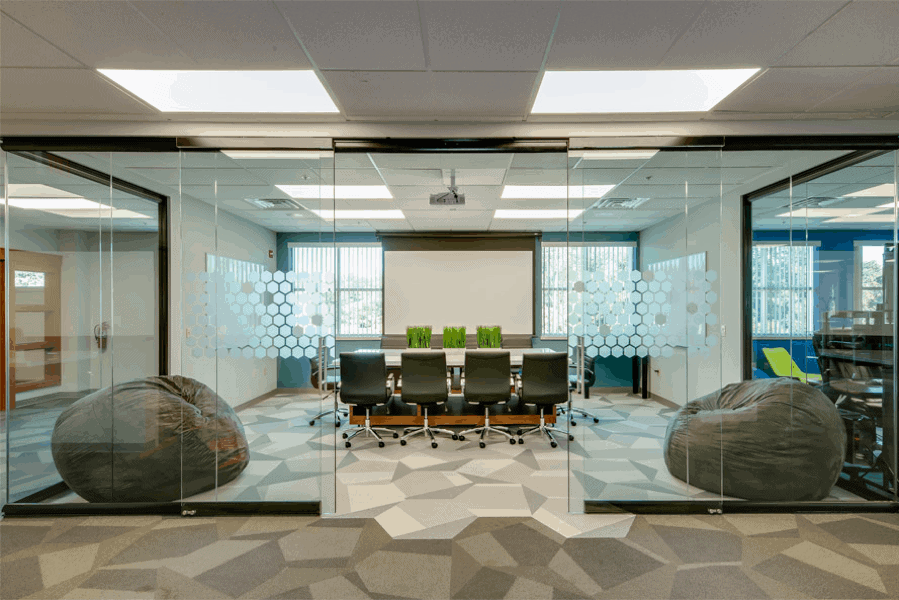 We've seen office design trends shift from layouts centered around cubicles to the polarizing open office approach that became very popular for many years. In the early 2010s, a myriad of studies and anecdotal evidence suggested that open office spaces were actually depriving employees of a sense of privacy and autonomy. Fast-forward a decade and, after dealing with a major pandemic, trends are starting to shift away from the open office layout to better facilitate social distancing. Businesses are looking for more creative ways to divide an office space than filling it with row after row of cubicles.
When it comes to adapting the open office, where's the happy medium?
There are many different options for dividing open office space to create more personal space. The additional personal space is more popular than ever with employees who have become accustomed to working from home. In dividing an office, there are a number of topics to address:
With those goals in mind, there are a number of solutions that help divide office space using office furniture as well as layout techniques. Consider:
Manufactured in all shapes, sizes, materials, and finishes, office dividers can be used in a multitude of ways with endless possibilities. Explore our buyer's guide to learn about the different types of dividers that are available depending on your needs and budget.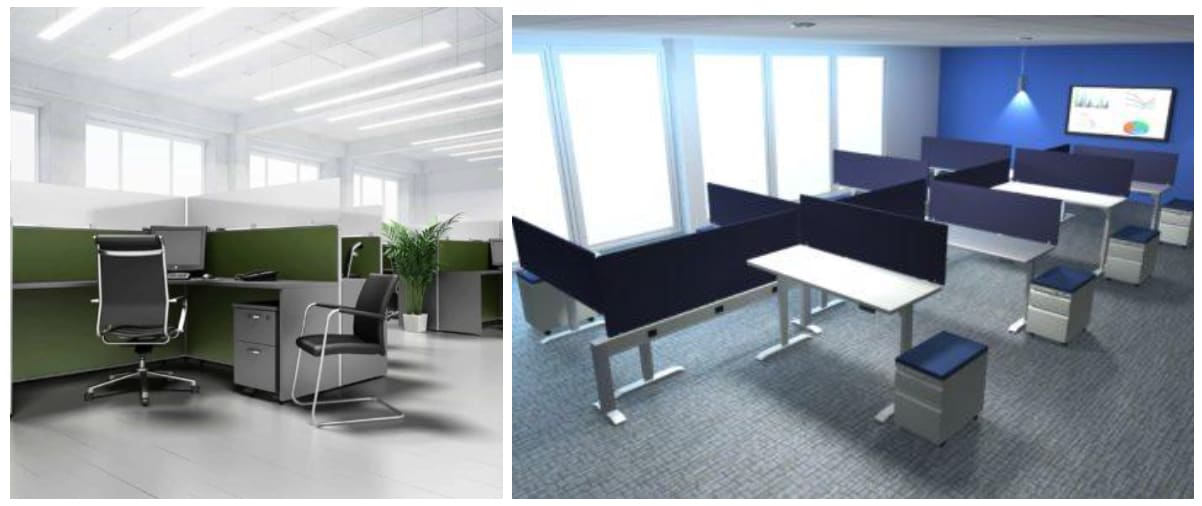 Phone Booths
The booths and pods help increase productivity and morale by providing small offices and common spaces for employees to enjoy some privacy and a place to focus. Phone booths can be customized to fit within your company's aesthetics and can be transported between offices.
Cubicles
Office cubicles come in a variety of sizes to fit your floor plan. There are many reasons why cubicles are used in offices today. One often-cited reason is that they are more cost-effective than other types of office furniture. Cubicles can also be reconfigured easily to change the layout of an office, which makes them ideal for businesses that are growing or changing constantly. Cubicles provide privacy for employees, which can increase productivity.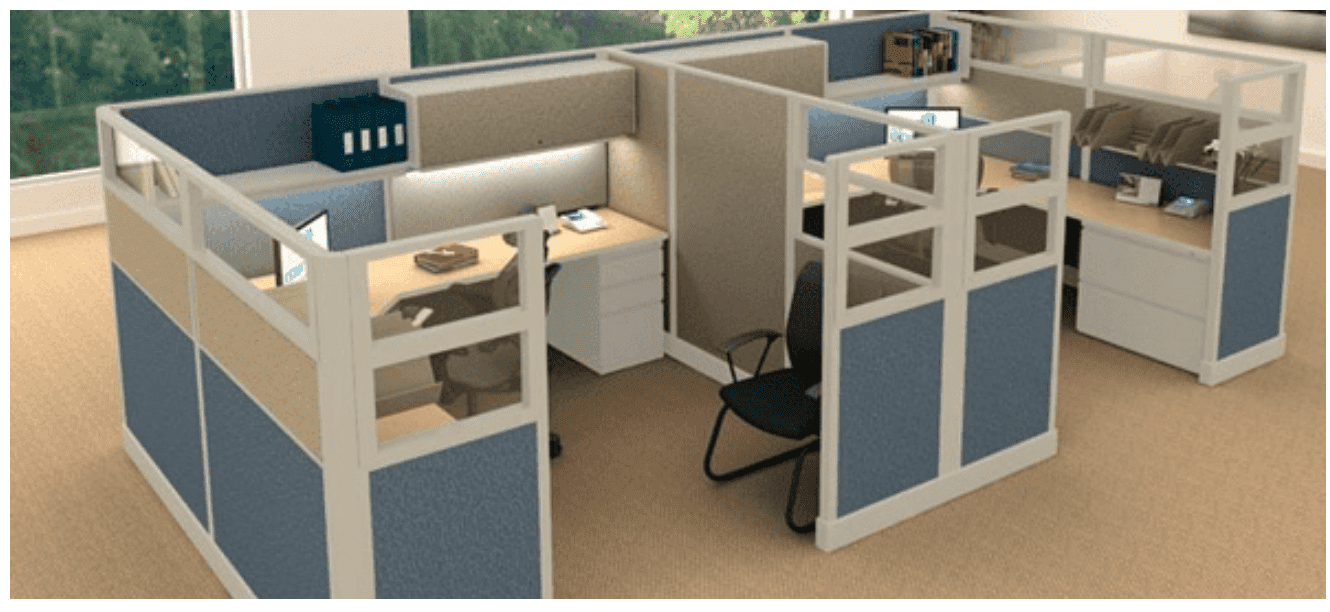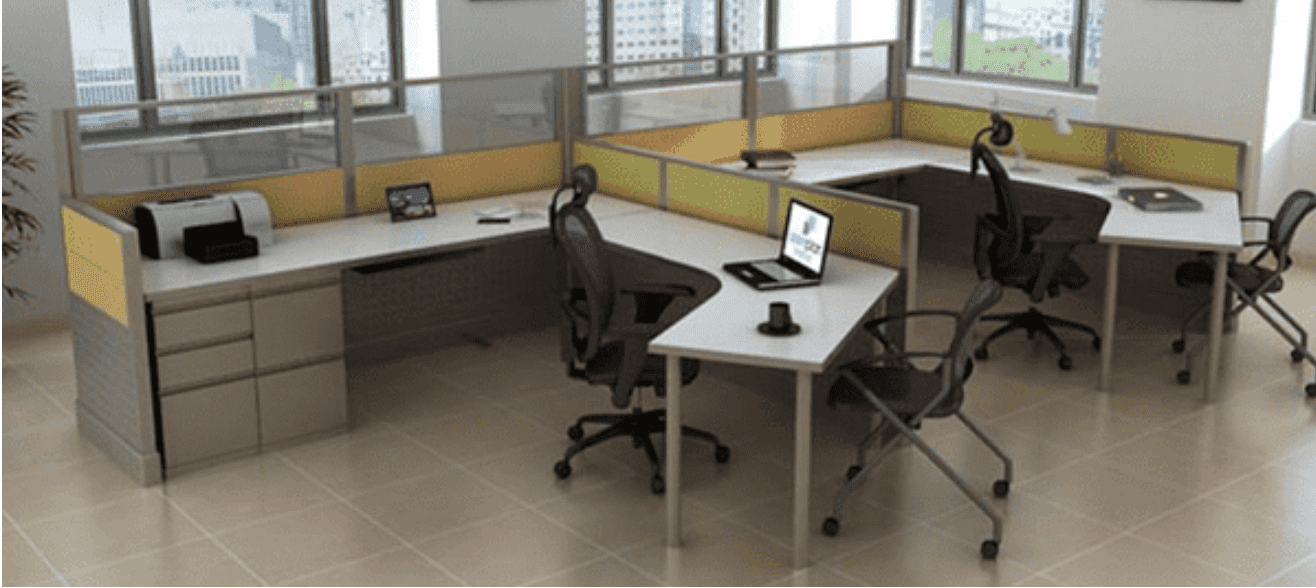 Office desk privacy panels or privacy screens are designed to mount on a worksurface to provide privacy and a sound break for collaborative desking systems, cubicles, and tables.
Desk privacy panels are available in a variety of materials and can be mounted under worksurfaces as modesty panels.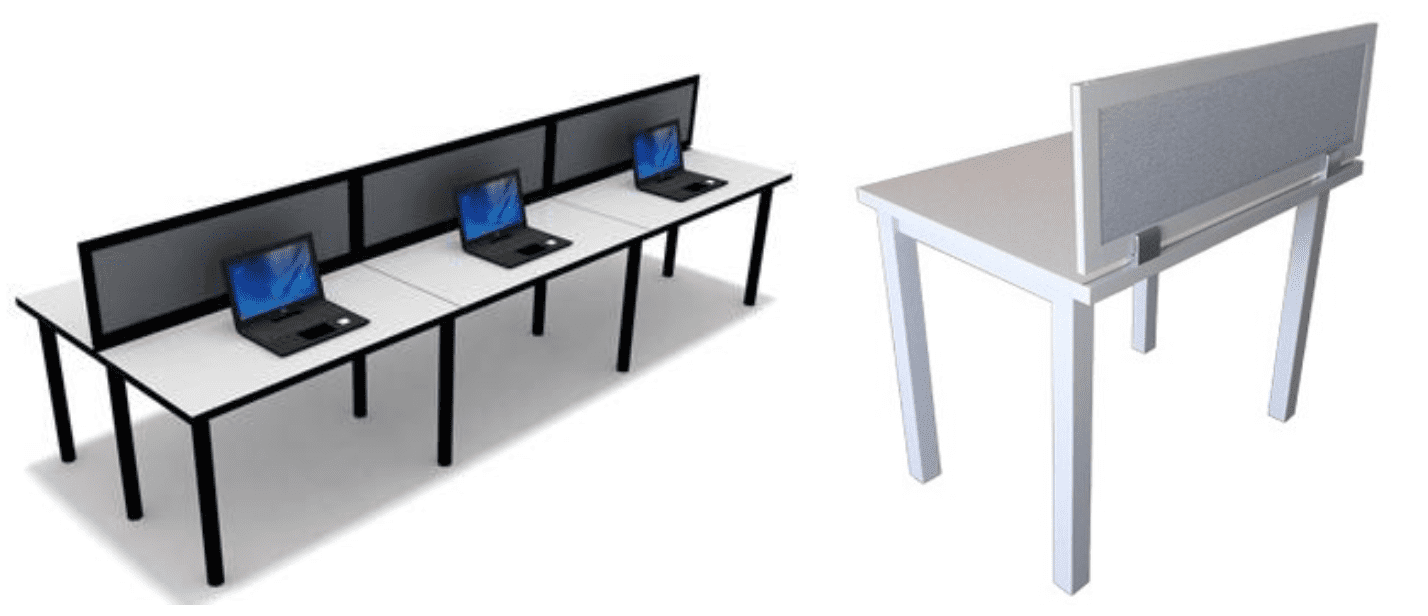 Modular desks are component-based furniture allowing you to mic and match furniture to create your desired desk. The easiest way to think of this is LEGO blocks. Different work surfaces can be combined with varying returns and versatile leg styles to create a new desk that suits your needs.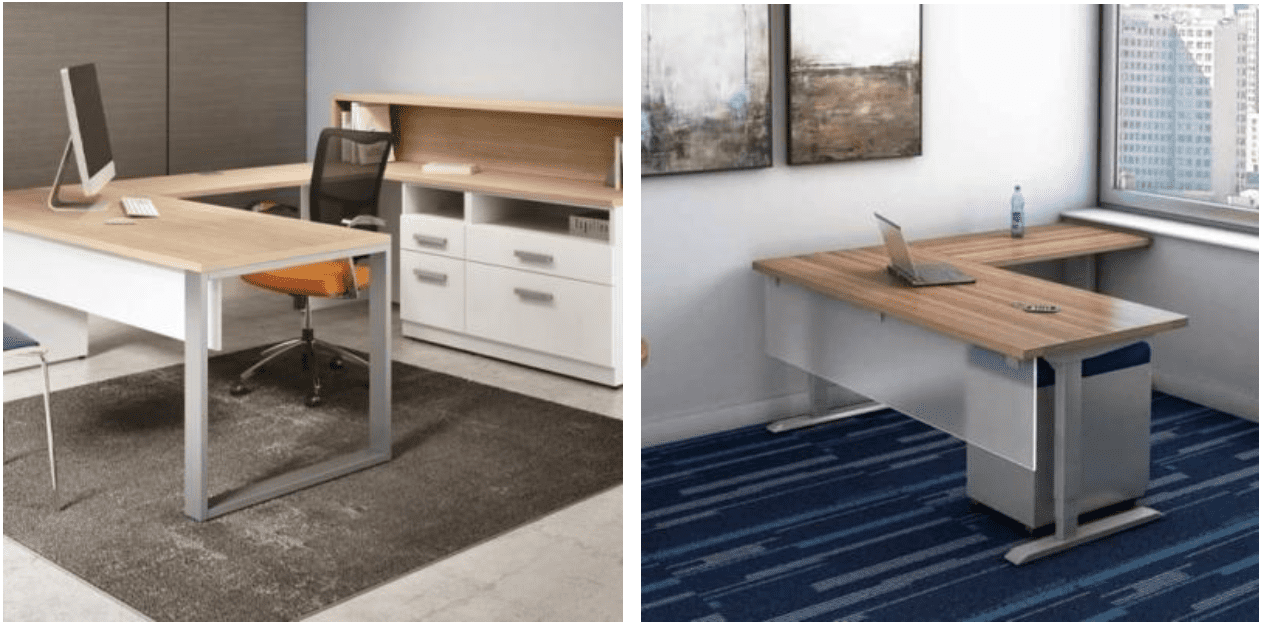 Sliding doors can be installed on panel systems to create private spaces for anyone who may need to close off their space.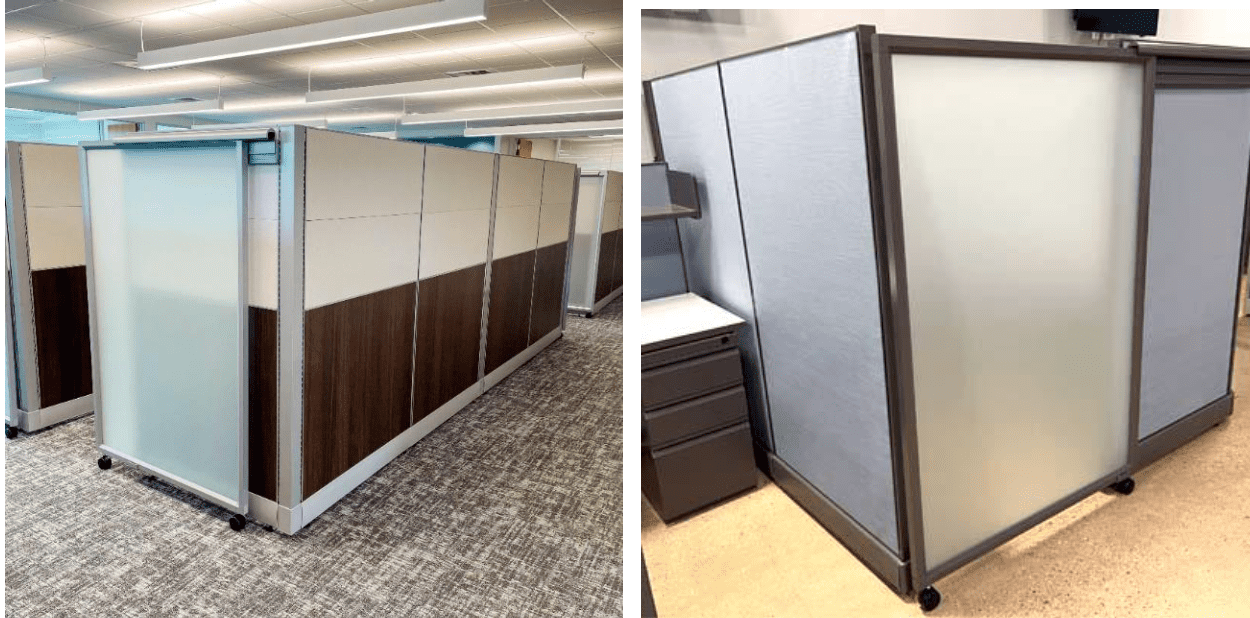 When you are determining which divider is right for you and for your space, ask, and answer these questions. "Do I want the partitions to be fixed or mobile?" "How high do I want the partitions to be?" "What is the purpose of the partitions… to provide privacy, help absorb sound, or offer an extra level of protection against viruses?"