Resimercial & Collaborative Ancillary Areas
Resimercial
Like home furniture, resimercial pieces are softer and more comfortable than typical office pieces, with colors and design details you might expect in a retail store or in the showroom of a modern home/office design leader. There are limitless options available to architects and designers who can bring in textures and colors and mix materials to create something truly one-of-a-kind.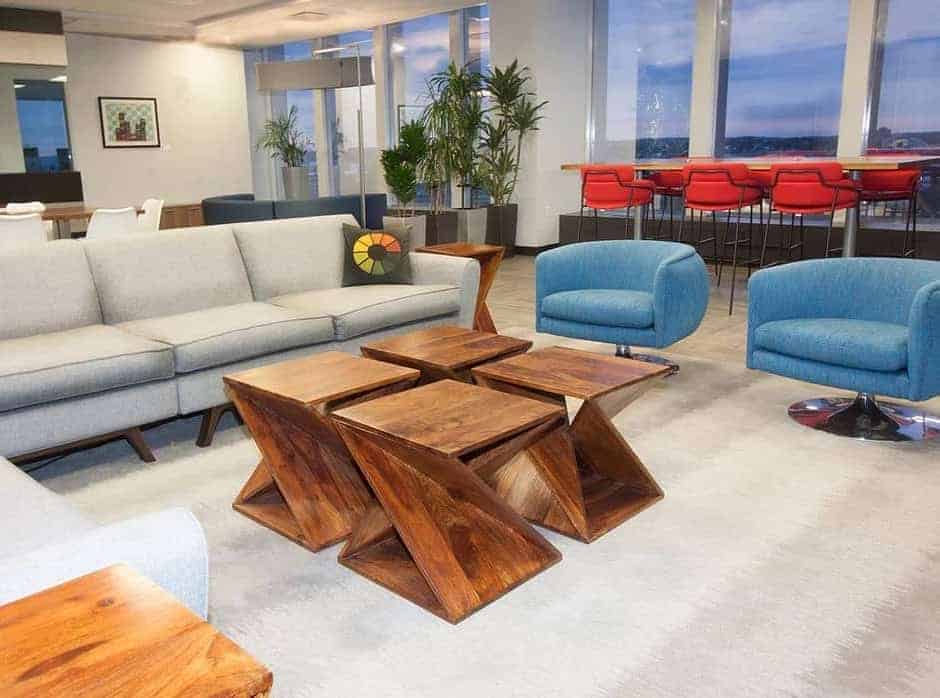 Resimercial
Today's employees spend more time than ever at work, so resimercial design strives to make the workplace more like home. Resimercial is the entire package, giving the room energy and having the furniture look and feel more like art work than furniture. This encompasses not just the furniture, but the lightening, accessories, accents, and the wall and interior decorations. All of this has an inspirational vibe, with office space looking sleek with efficient lines and organic materials, including wood and natural fabrics.
Collaborative and Ancillary Areas
Collaborative and ancillary furniture is becoming the most desired and purchased furniture by companies. This furniture includes; lounge chairs, sofas, benches, mobile ottomans, hi top tables, stools, and media tables to name a few. This furniture is used in areas that don't represent the employee's primary work space but add to their work life, creativity and help represent the company's overall culture. This can be seen in break out areas, nooks, open conference rooms, lounge areas, work cafes as well as outside patios/rooftops.