​
Office Design & Office Furniture Project Management Services
​Proper planning and organization are the keys to the successful management of projects such as furnishing new office designs and office redesigns.
Managing an office-design and furniture requires coordination of various aspects of the project, from the initial planning and design phase to the final installation and set-up of the furniture and equipment. Many people significantly underestimate how involved the process is and how important it is to complete a project on time, on budget, and without any major issues. Attention to detail is paramount. Without the right experience, essential steps are often missed and adversely impact the schedule and budget.
A multitude of factors must be considered, including:
Lease details
Project budget and lead time
Construction and permitting
Detailed measurements
Architectural plans that are often inaccurate and unreliable
Optimal spacing and flow
Nuances of office furniture
Location of power sources
Rules, laws, and regulations for the building, city, and state
Furniture delivery and installation
Unpredictable product and labor lead times
If these factors aren't managed appropriately significant problems for the project can result. Can you afford to exceed the budget? What happens if you fail to meet key deadlines, or discover unexpected flaws in your new office design upon the project's completion? To prevent these possible calamities and save both time and money, consider engaging the services of an experienced office design and furniture professional. A professional, such as Joyce Contract Interiors (JCI), can serve as your partner, consultant, and furniture project manager.
JCI collaborates with other facility professionals—including real estate and construction companies, architects, communications experts, and relocation companies—to form a complete project team.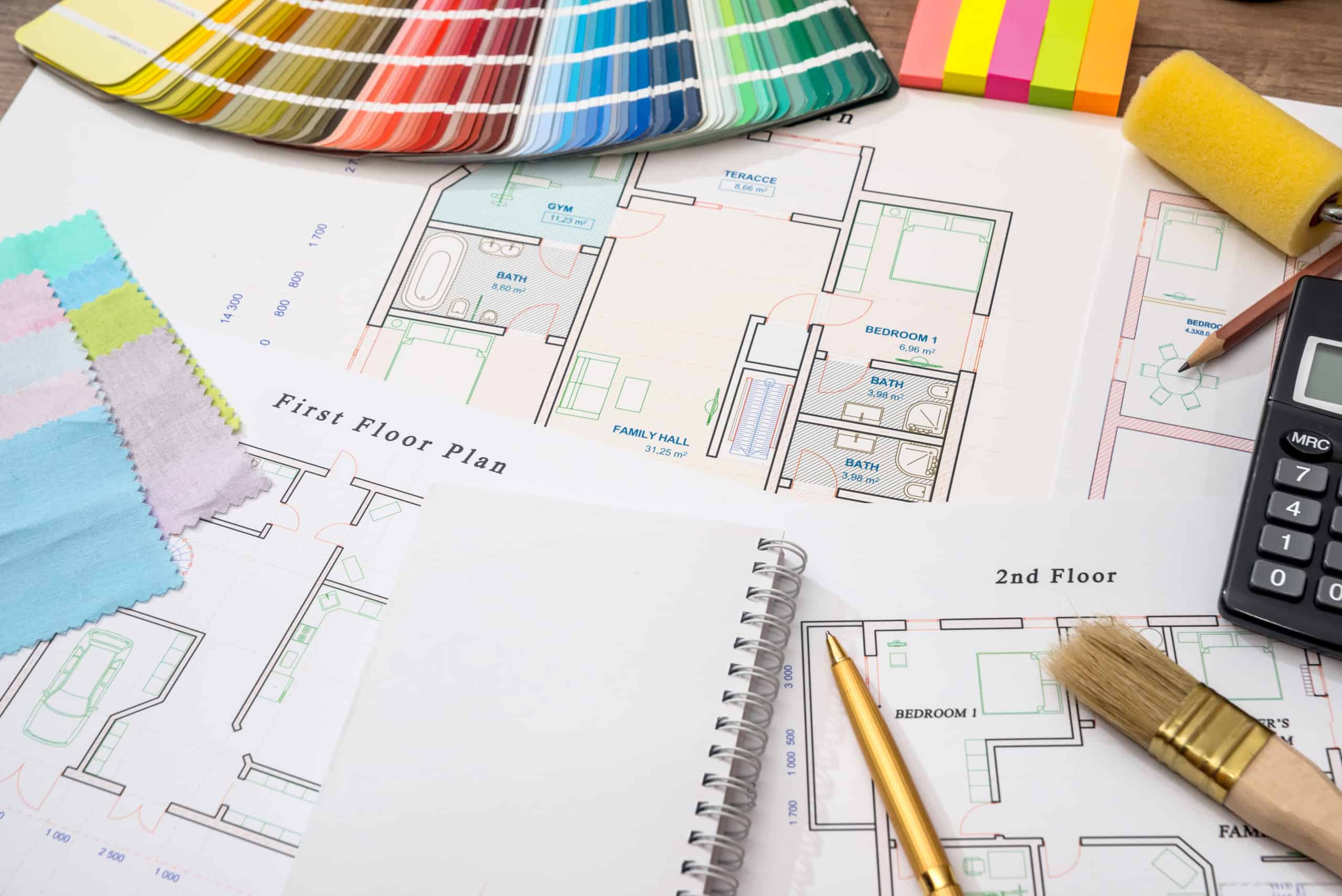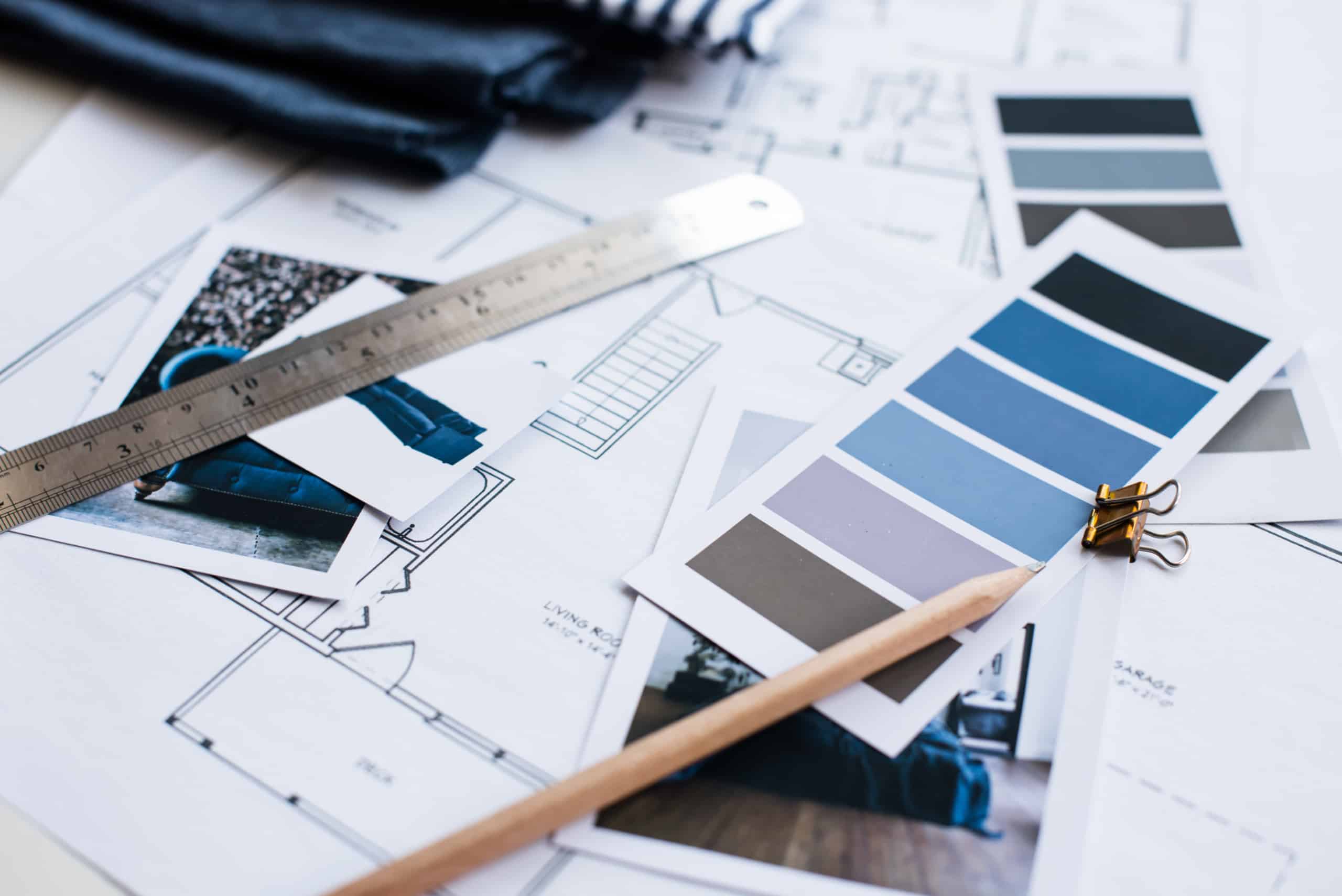 The Project Management Process for Office Design & Office Furniture
Our Office Design & Project Management Process

After receiving a call or email, we set up a conference call so that you can speak with a salesperson and one of our office designers to determine your office needs. The two biggest considerations are: determining your design goals/objectives and establishing a budget.

Once we have established your needs and desired level of service, there are two possible next steps:
We work with you to come up a design proposal
We work with you to come up with a design proposal, and then determine your furniture needs

There are many rules, laws, and regulations to consider based on the building, city, and state in which you are located. As experienced professionals, we know what to look for and what questions to ask to ensure that your project is in compliance and to avoid any issues down the road.

Develop a Project-Management Plan
This is where we look at: timeline, and budget. We assess these parameters against your office design and furniture goals, employee needs, and other important considerations. This step supplies guidelines and timelines for the project. We monitor progress throughout the project to ensure that each step is on schedule and within budget. The monitoring process includes addressing any issues or changes in a timely manner.

Obtain Measurements and Preferences
We will verify measurements if a CAD drawing has been supplied to us, otherwise we will come to your office and field-measure your space so that we can lay out potential furniture pieces in the most efficient way possible. We also use this time to obtain more information about your ideas, needs, and limitations for the furniture and the space.

Once design and furniture needs are known, a floor plan decision is made. Our designer will then provide 2-D (floor plan) and 3-D visuals to help you visualize your newly designed space. Any necessary changes will generate revised 2D and 3D visuals.

Next is the furniture-selection process. After furniture choices have been made, one of our designers will work with you directly to coordinate finish selections based on your company's personal branding.

After all decisions are made about furnishings and finishes, JCI will provide a quote for the furniture stage of the project. When the quote has been accepted, we process your order and set up a date with our installation team, accommodating your schedule as much as possible.

A JCI salesperson will take on the role of furniture project manager during installation to ensure that your questions are answered and that all agreements are fulfilled. We will coordinate the installation of furniture and ensure that the installation is completed on schedule. After the installation is complete, we will make sure the workplace is cleaned up properly and ready for you to move in.

Conduct a Final Walk-Through
Once the project is complete, JCI will conduct a final walk-through to confirm that all of the furniture has been installed against the plan and everyone is happy. We like to take some photographs and celebrate a job well-done!
Where Office Design & Furnishing Projects Go Wrong
There are several potential issues that can arise during an office design, furnishing, and installation project. It is possible to minimize the risks and ensure a successful outcome by being aware of potential issues and taking steps to address them proactively during project planning and through project management.
Going Over Budget
One of the most common issues is exceeding the allocated budget, which can happen due to unforeseen expenses, design changes, or poor project management.
Violating Local Rules, Laws, and Regulations
This misstep can be responsible for projects that go over budget or miss deadlines. Does the design follow the fire code in terms of how much space there must be for walkways? Does the city require union labor for delivery and installation?
Project Delays
A common problem is missed deadlines, which can result from poor project planning, supply-chain disruptions, or unexpected challenges during the installation process.
Poor Design
The final design may not meet the needs or preferences of employees, which can lead to dissatisfaction, reduced productivity, or decreased morale. Inadequate space-planning can lead to a crowded or uncomfortable work environment, which can negatively impact the overall functionality of the office.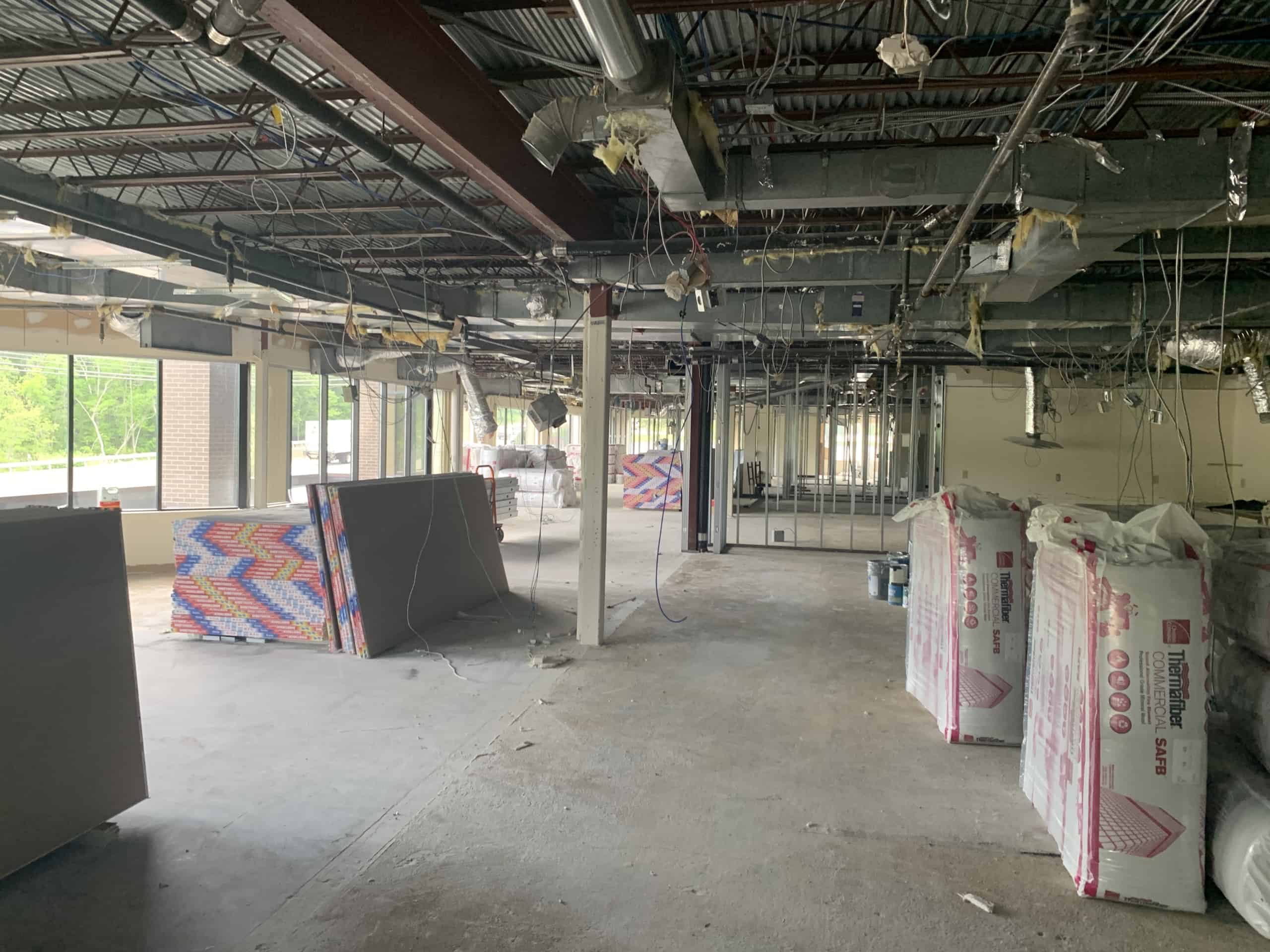 Delivery Issues
Some buildings may not allow deliveries during certain hours. Is there a proper delivery port, such as a loading dock? Is there access to elevators?
Communication Breakdown
Poor communication among the project team, stakeholders, and vendors can lead to misunderstandings, delays, and mistakes.
Installation Issues
If furniture or equipment is not installed properly, safety hazards, equipment damage, or delays within the project timeline can result.
Health and Safety Issues
Failure to consider health and safety requirements during the design and installation process can lead to potential hazards or accidents in the workplace.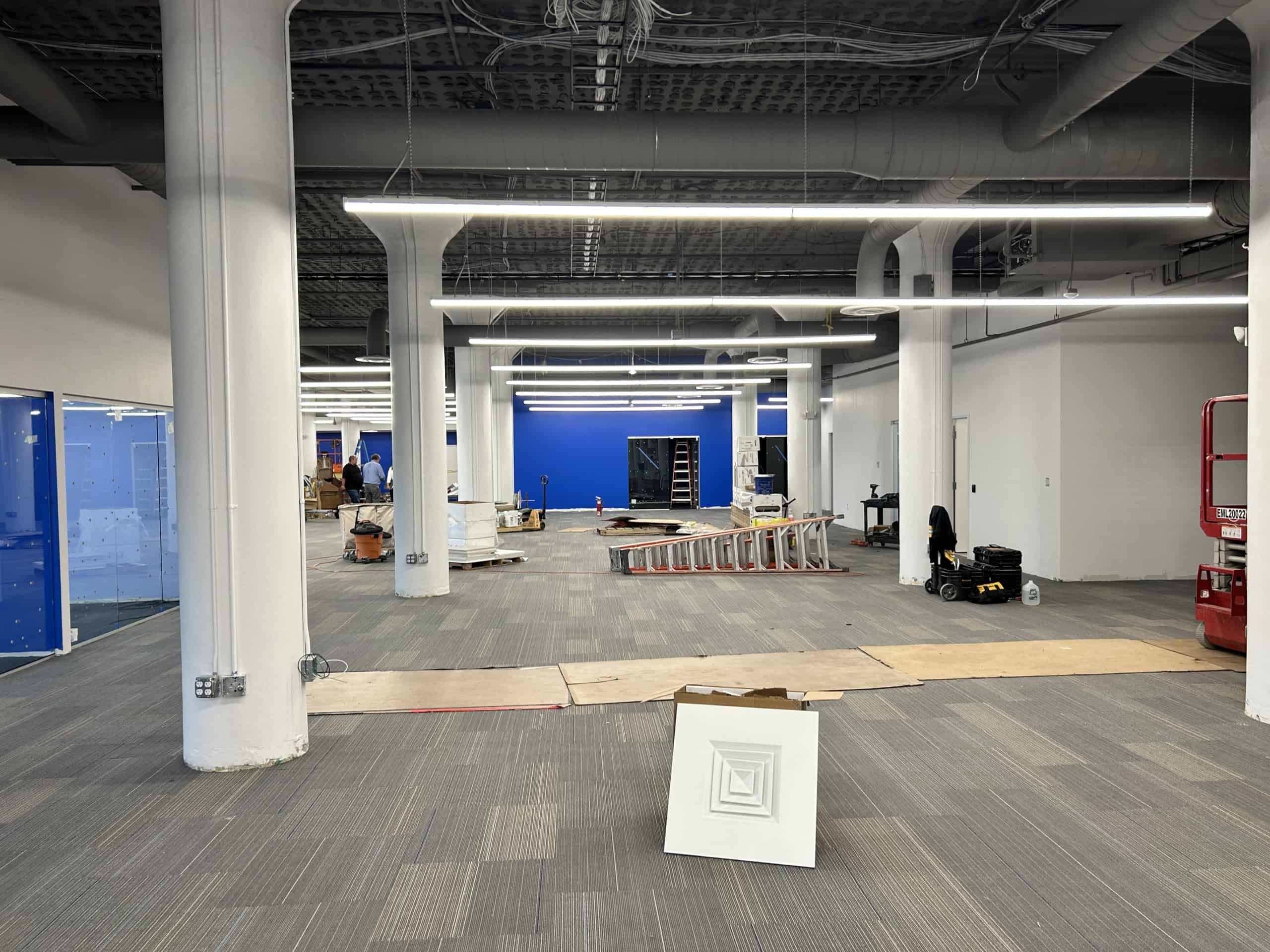 Is your building non-union or union? What's the difference?
A non-union building allows non-union help (i.e., movers, installers, and other tradespeople) to perform the necessary labor (delivery and set-up); a union building mandates that all help must be union laborers. Is there a cost difference? Yes. For example, non-union furniture labor is approximately $65-75/hour. Union furniture labor is usually more than double the hourly rate of non-union, $145-165/hour.
During what hours does your building management permit furniture delivery and installation?
Regular hours are during the workday, typically between 7:00 am and 3:00 pm. Overtime hours are typically before 7:00 am, after 3:00 pm, or on a weekend (usually on Saturdays). The overtime labor rate is generally time-and-a-half (1.5 X regular time labor rates).
Does it matter what floor your office space is on?
Yes, it does. If the office space is not on the first floor, does the building have an elevator that the installers can use? What size is the elevator? Is the elevator opening large enough for the furniture to fit inside?
If the building does not have an elevator and there are stairs to the office space, the job is considered a "stair carry-up." The job now requires more labor (manpower) and will take more time; therefore, the labor cost will be higher.
Do you need a loading dock at the building?
No, a loading dock is not required. But if you don't have a loading dock, what is the plan to get the furniture into the building? Is there a place where a tractor-trailer can unload? Is there a clear path to the office space? Does your building have dedicated parking for trucks?
Does your job require a COI (certificate of insurance)?
A COI is proof that the dealership and/or the delivery/installation company has the proper insurance coverage to work in the building. If a COI is needed, building management will have a sample that includes the language, coverage, and certificate-holder requirements.
Building Plans
If you have received floor plans from either your building management/owner/realtor and/or the architect, you are all set, right? Not necessarily. Is the plan correct, or have the plans been updated? Will your furniture fit just as the test fit on the plan shows? Architectural plans are marked "Architect is not responsible for the accuracy of these plans." We ALWAYS recommend that you hire someone who can verify the plan and represent your interest in terms of plan accuracy.
Electrical/Data
Furniture installers can run the electrical through a panel or benching system, but they cannot hard-wire the electrical into the building's electrical supply. This work must be performed by a licensed electrician. Note that data installation is your (the client's) responsibility. Furniture installers do not run or install data lines or equipment (i.e., printers, fax machines).