As companies, are preparing to bring employees back to the workplace, the safety and well-being of both employees and visitors is forefront of everyone's mind.  COVID-19 can spread in the air through speech, laughter, sneezing and coughs. Fellowes air purifiers in a recent test, was shown to eliminate COVID-19 (99.99%) using a combination of start and integrated technologies.
Contact us and we'll help you find the right air purifier for your office.
Why Fellowes Air Purifiers?
It starts with a great filtration process. Fellowes has a four stage filtration process which uses the following proven method to effectively clean the airs.
1- Pre-Filter, captures large particles.
2- Active Carbon Filter, absorbs odors and Volatile Organic Compounds (VOCs)
3- H13 True HEPA Filter, captures up to 99.9% of particles as small as 0.1 microns
4- PlasmaTrue(TM) Bipolar lonizer, improves capture efficiency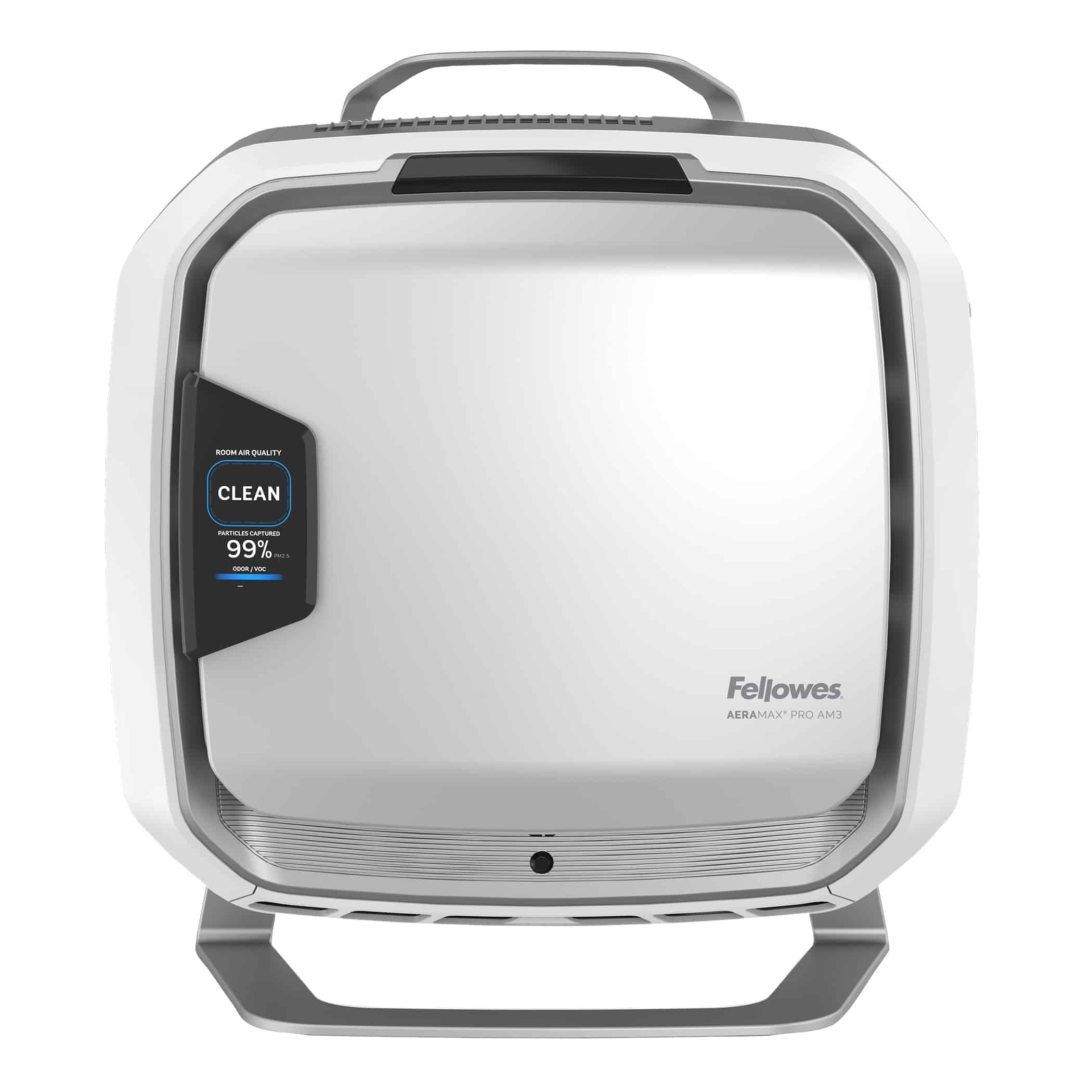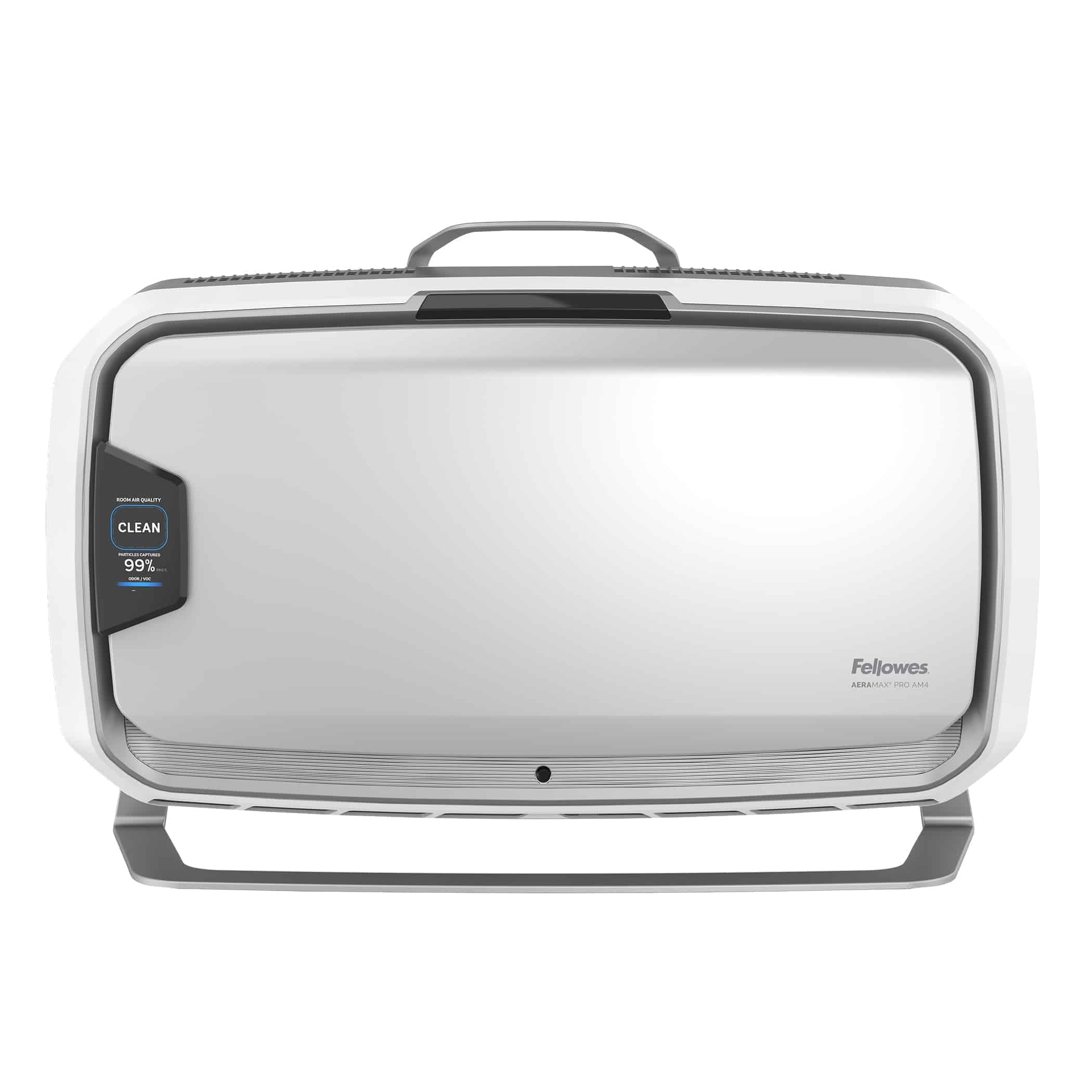 Aeramax Pro AM3 with display and stand
List price: $2390.00 each
Sale price $1,469.99 each
Depending on room size – variety of models available.
Call and speak with CJ today to learn which model is right for you.