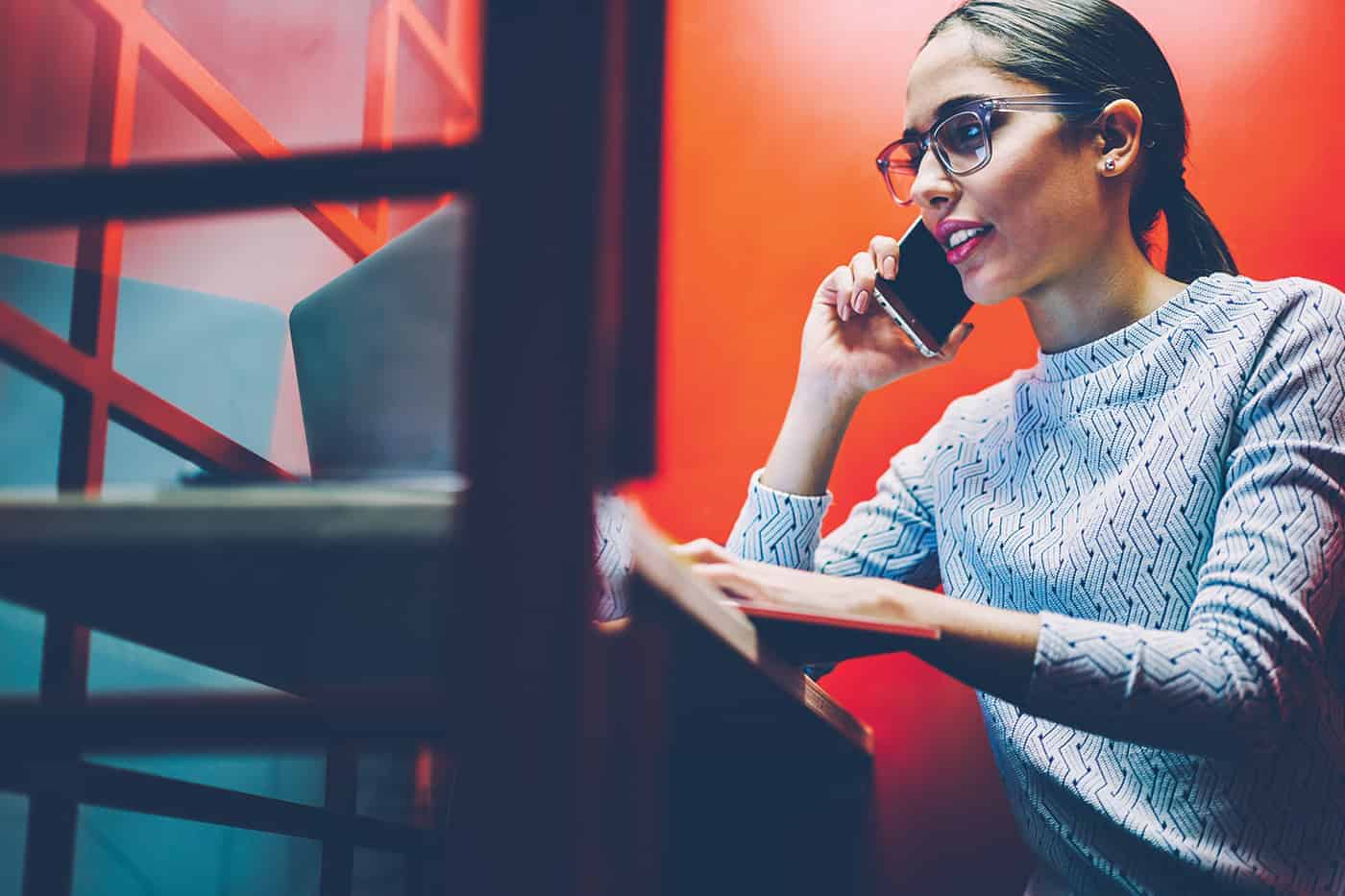 The contemporary trend of the open office, once touted as a breakthrough in fostering collaborative work, appears to have done more harm than good. Employees in open offices report feeling exposed and distracted, which has led to a loss of both productivity and employee morale. Still, roughly 70% of American offices feature open floor plans. The design has become an institution. And anyways no one wants to go back to the bland old days of the cubicle office. So how can modern companies design offices that keep their talent happy and allow them to work efficiently?
One innovative fix is the office phone booth. These compact, sound-absorbent, IT-enabled workspaces provide employees a sanctuary where they can work and take calls without distraction. Cubicall models are equipped with USB outlets, 120-volt outlets, and Ethernet cables built directly into the desk. A variety of models are available, ranging from single-use to multi-person capacity, and they can be customized to fit in with any office's aesthetics and brand. It's no wonder phone booths are taking off as a valuable addition to the modern office.
How Phone Booths Make Better Offices
The principle behind the phone booth is simple: provide a private workspace where employees are free from distractions. The benefits, however, are many. Here are a few of them.
Phone booths reduce noise in open office settings
The phone booth works both ways. Not only does it provide a quiet place for one or a few employees to hop on a call, it keeps their conversation out of the open workspace, reducing office chatter and noise.
Less noise means more productivity
Employees are better able to focus on their work when they're not distracted by the huddle going on behind them or the phone call to their right. During times when it's impossible to focus because of the ambient noise around them, the phone booth is there as a silent workspace.
Productivity and privacy increase employee morale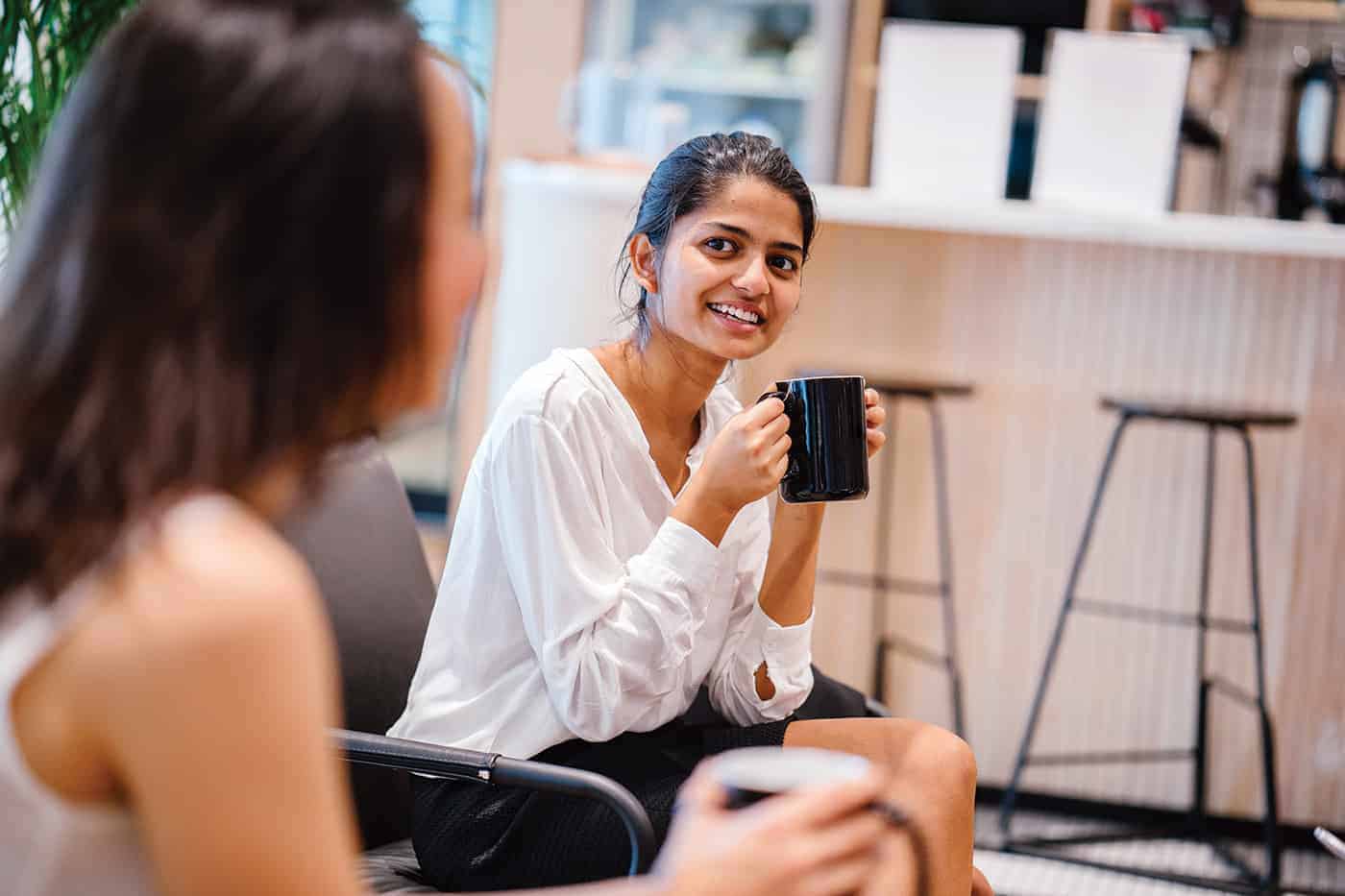 Employees are more likely to be happy with their job when they feel like they're making their best contribution, but they're unlikely to feel that way if they're battling constant distractions. Moreover, the lack of privacy in open settings can be demoralizing for workers. Phone booths give them a space to take a call without anyone eavesdropping on them, or to just get away from the exposure of the open workspace for a little while.
Phone booths are convenient, cost-effective, and portable
Pre-fabricated and easy to install, phone booths are a much more convenient and cost-effective solution than building new phone rooms or huddle areas. And if you ever relocate or redesign, phone booths can be easily moved into a new office setting.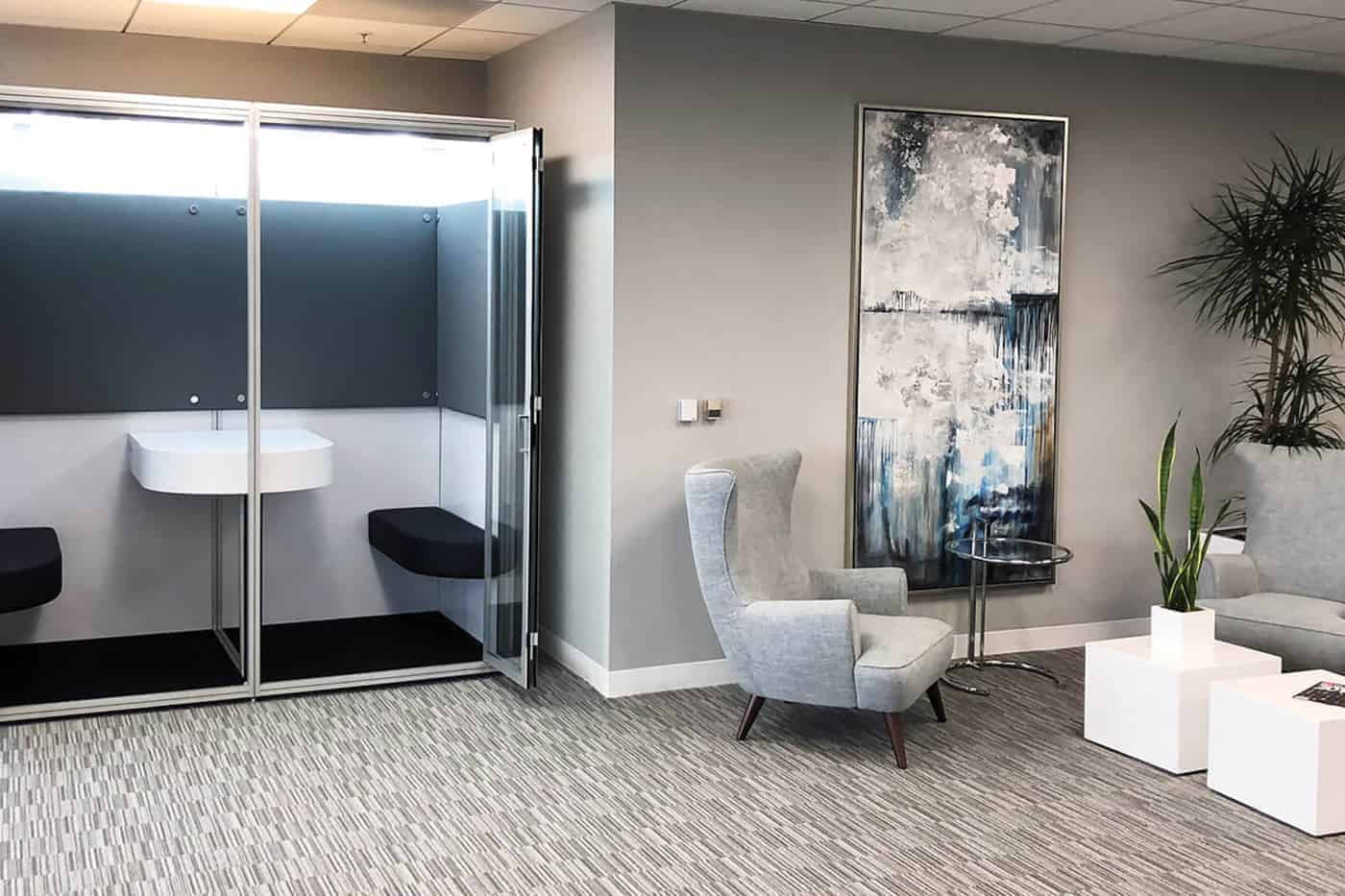 What Types Companies Benefit Most from Office Phone Booths?
There is practically no industry that cannot put a phone booth to good use. They let sales staff take calls in privacy, they allow managers to conference with remote staff without distraction, and they let independent workers focus on their tasks. Any company with a multi-person office and communication needs can benefit from a phone booth.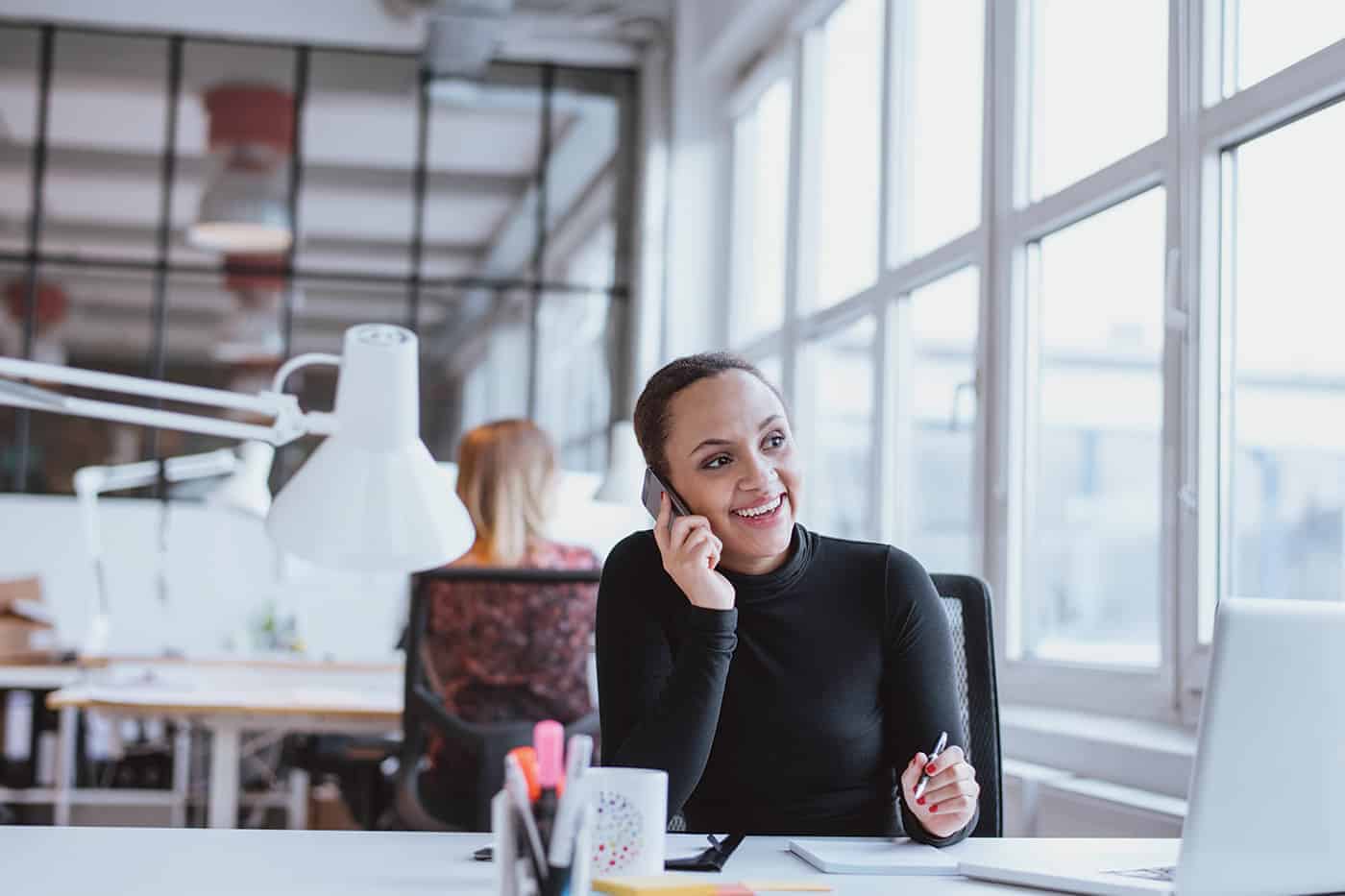 How Do I Choose a Quality Phone Booth?
There are several phone booth manufacturers out there, and they all tout the perks of their products. Choosing the right one will depend on your budget and your particular needs.
At Joyce Contract Interiors, one of the producers we partner with is Cubicall. This exciting up-and-comer was founded by two brothers who previously worked in marketing. Frustrated by the distractions they faced in their office setting—and the dearth of solutions to them—they set out to create a compact, affordable, and, most of all, effective booth to provide privacy for open office staff.
Their products have had tremendous success recently, and they secured a deal earlier this year on the hit TV show Shark Tank. We have the exact Cubicall model that was presented on the show in our office, and we invite all our clients to come by and have a look at it.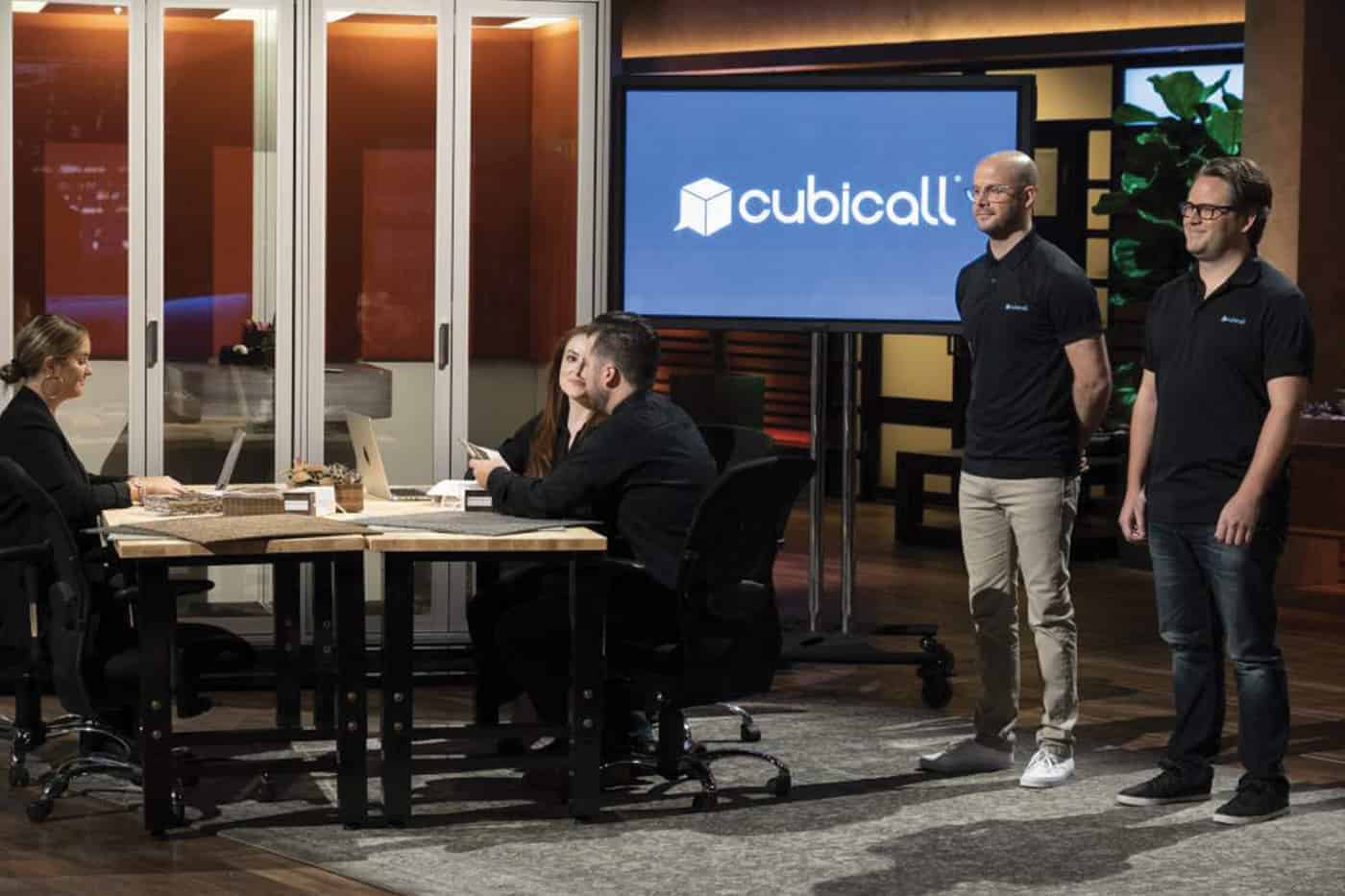 How to Get a Phone Booth for Your Office
We highly recommend working with a furniture dealer to purchase phone booths for your office. Not only can an experienced dealer help you select the right product for your needs, they can completely take care of delivery, installation, and IT integration, saving costs by heading off unforeseen obstacles along the way. For example, phone booths have to be in line with regulations, and must be correctly hooked into a building's sprinkler system. With the help of a furniture dealer, you can deliver privacy and productivity to your staff with ease.