Used & Refurbished Office Furniture
Proudly Serving Greater Boston, all of Massachusetts, and New England
Our inventory of used and refurbished office furniture is constantly changing. Selecting office furniture is a complicated process; furniture should be purchased based on your unique needs, floor plan, workforce, and office design. We highly recommend a consultation with an office furniture professional to help you find the right office furniture products—used, refurbished, or new. Contact us about updated inventory and to schedule a free consultation.
Explore the categories below to familiarize yourself with the types of used office furniture that may be in our inventory or accessible through a third party. We most often come across the following:
Used office cubicles
Used workstations
Used conference room tables
Used office desks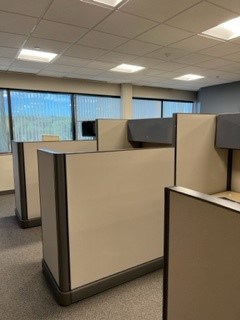 Your Guide to Used Office Furniture
The Evolution of Used Office Furniture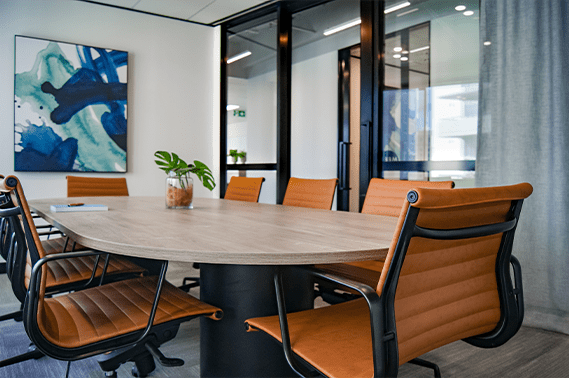 Prior to 1990
99% of all contract office furniture was sold American-made, new, and built to order. Lead times were often 10-14 weeks.
1991-2000
New furniture was still being sold but selling "as-is" used office furniture (flipping) and refurbishing office furniture/cubicles exploded. This segment shot to $9 billion from the $2 billion dollar industry in just 5-10 short years. The American-made cubicles were so well-engineered that they could be refurbished to look like new, a savings of 50% over buying brand-new.
2000 – Dot.com Bust
New furniture sales slowed to a crawl. Refurbishing was still going well. Most new furniture manufacturers explored going overseas to lower the cost of producing furniture and to find ways to make non-refurbishable office furniture/cubicles cost-effective.
Remanufacturing came into play within this time period. Under UL conditions, you could blend used, new, and imported furniture to compete against refurbished.
2008-Present
In this period, we are importing approximately 75% (or more) of all office furniture/cubicles from overseas. The furniture is either coming in complete units or in parts/components to be combined and assembled here in the US.
Why is this history and evolution important? Because it is advantageous to you to contract with a furniture dealer that understands the manufacturing process. Otherwise, you may end up with products that are not well built, may break, and either carry a limited warranty or no warranty at all.
Contract dealers spend time researching products and manufacturers. They do this so that they can offer their clients the best well-built products they can, products that also carry excellent warranties. The dealer carries the warranty through on your behalf. Your warranty is only as good as your dealer!
Used Office Furniture Considerations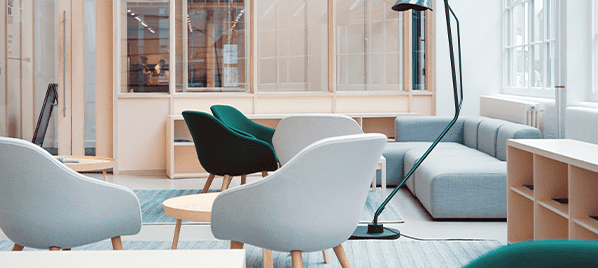 Used furniture inventory is the lowest it has been in decades. Companies are holding on to their furniture until they decide how their new and future office will look (employees in the office every day, working from home, on a hybrid schedule). Landlords are also keeping furniture when a tenant moves out.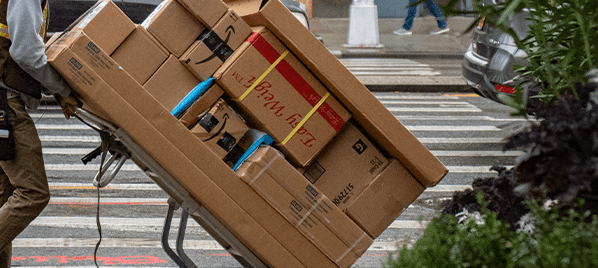 Furniture is very expensive to disassemble, transport, and store. Labor prices are at an all-time high and there is a shortage of workers.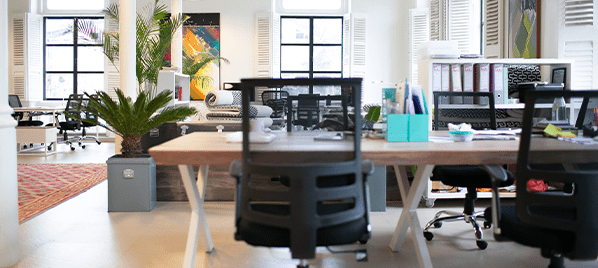 The money saved by buying used office furniture may not be very much and used furniture impacts existing office design. When you buy used furniture, that furniture is a one-time, as-is buy; there is very little chance of reconfiguring the furniture into the design of your space.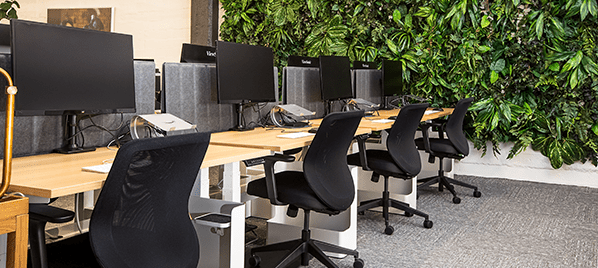 It's best to design your office layout first, and then consider furniture. If you start with used furniture, your design will be based on that furniture and might not be the best fit for your office and employees productivity.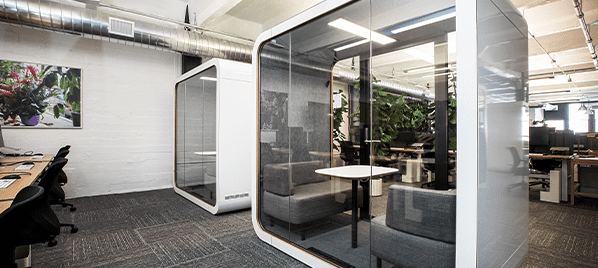 Office design significantly impacts how expensive office space is per square foot. If your office design is less efficient in space usage or leads to a less productive workforce, you will lose much more money than you would save buying used furniture.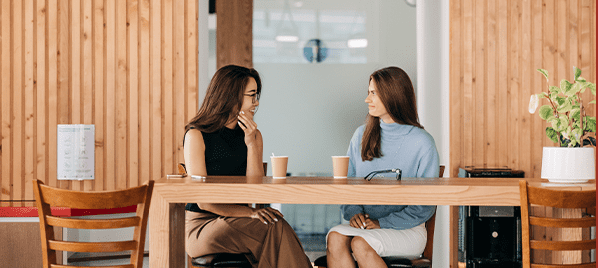 You can waste a lot of time trying to find used office furniture. The inventory changes daily. What is available today, won't be available tomorrow.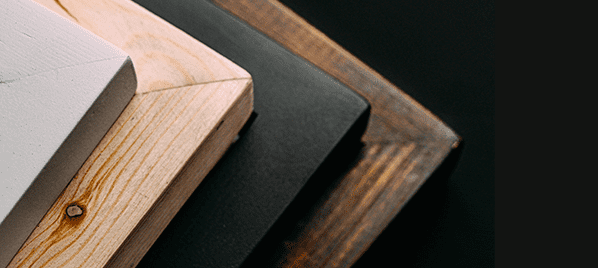 Office furniture is not produced as durably as it was decades ago, and it does not hold up as well under normal wear-and-tear conditions. Modern used office furniture will not last as long as furniture might have in the past. Unfortunately, office furniture has become a disposable commodity.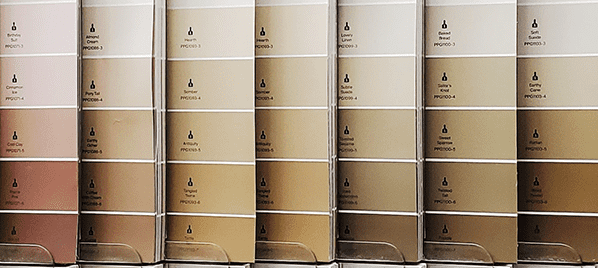 When you decide to go with used office furniture, your color choices are limited. If you are looking to match furniture you have currently, you are unlikely to find a perfect fit. In the past, used office furniture could be redone and updated with new fabrics, but today it is most often purchased as is. Used office furniture is a better fit for companies without existing furniture and companies that can be flexible with color choices. Note that used office furniture may also have small blemishes or stains from normal wear and tear.