Joyce Contract Interiors Giving Back
At JCI we are committed to giving back to the community, as our employees. We feel it is important to raise awareness for these causes and help those less fortunate or struggling in not only by donating money but by walking, running, or even biking for a cause. We hope you'll take a moment to learn more about these wonderful charitable organizations.

Joyce Contract Interiors has partnered up with Support the Soupman to help relieve the pain and suffering that the homeless experience by providing backpacks, socks, gloves, hats, nutrients such as granola or protein bars, sanitary items and hand warmers.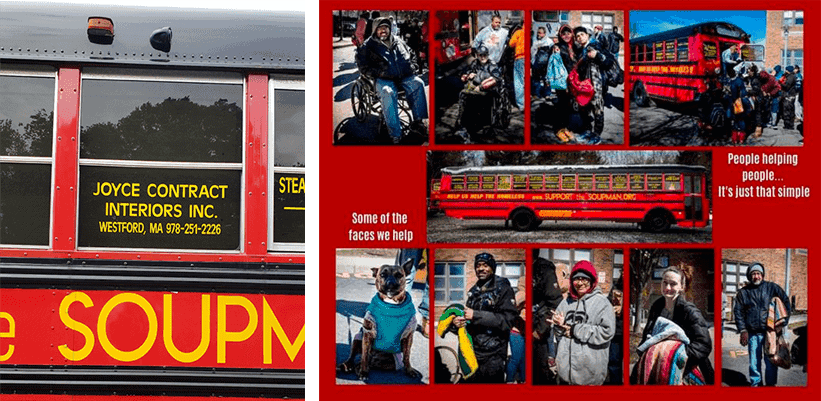 Boston Marathon
Thank you to all the Sponsors that donated to Dan Joyce's Marathon run 2019 and supporting Find the Cause Breast Cancer Foundation. 
Help support our Charitable Organizations