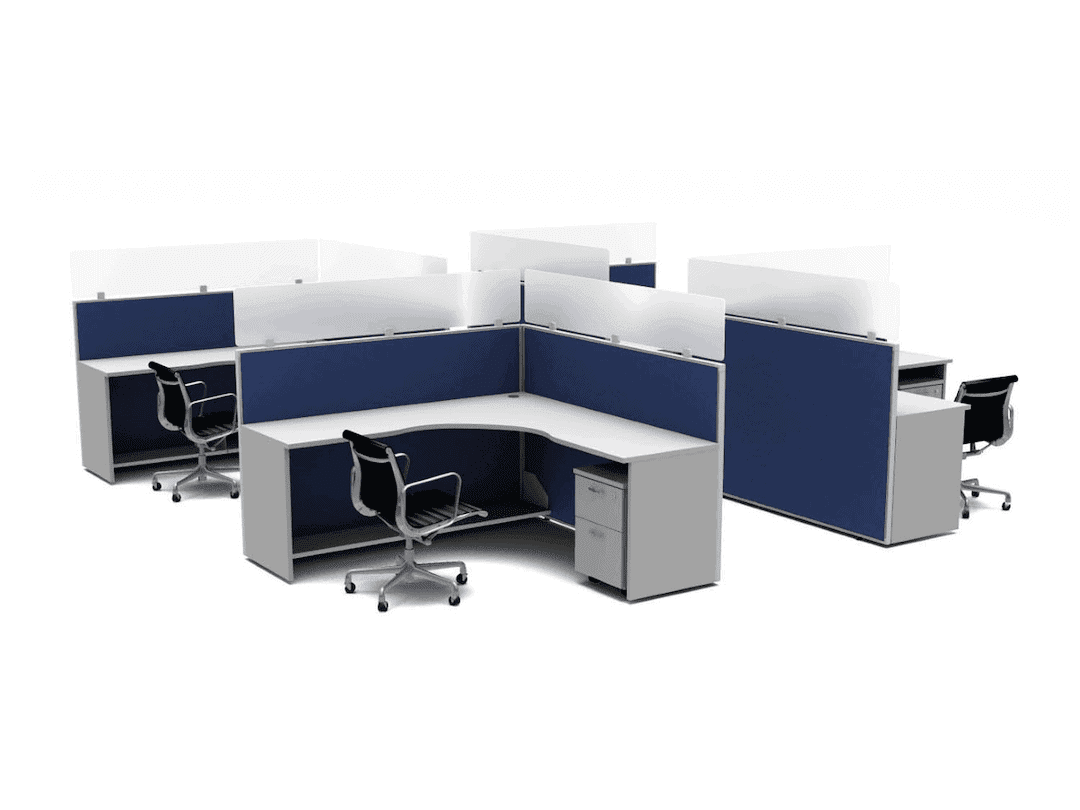 Together, we are learning how to live in a coronavirus world. Many employees have begun the process of returning to work in an office, and others will be soon. Joyce Contract Interiors understands the uncertainty and responsibility around creating a safe and adaptable workspace that follows state guidelines. We want to help our customers function in this new environment. The return to offices will bring corporate office interior design that will look a great deal different than before. But, don't worry. Our expert designers can help you redesign your office space to function well despite concern about coronavirus.
Designing office space in a coronavirus world
Considering coronavirus conditions, meeting workplace needs will require an office redesign for many companies. While this may be a daunting thought, a new office design is necessary to create a safe and healthy office environment. Employee safety and employee comfort absolutely must be at the center of your office redesign. While the look of your new corporate office interior design is still important, any office redesign to accommodate coronavirus health requirements will only be successful if your employees feel safe returning to work. They are being asked to share space in a time when social distancing is pivotal to safety. We can work together to redesign your office space in a way that shows your employees that they are your priority. 
Establishing a healthy workspace begins with a good look at what office redesign has to offer. Whether you are building a more private office design or a shared office-space design, there are specifics to consider. 
What does the future workplace look like?
The first step in redesigning your office space for a coronavirus world is to take a moment and consider the changes that are occurring. While much of the country is slowly returning to a slightly more normal way of life, there are important restrictions and instructions that need to remain in place. Maintaining social distancing rules and increasing the cleanliness of shared spaces will be increasingly important responsibilities, particularly in a work setting.
These changes may feel overwhelming when many of us are still experiencing anxiety in the broader context of the world's uncertainty. However, we are all in this together. It is our goal at Joyce Contract Interiors to make the transition to an office designed with coronavirus in mind as smooth as possible.
How can you create a healthy workplace through design?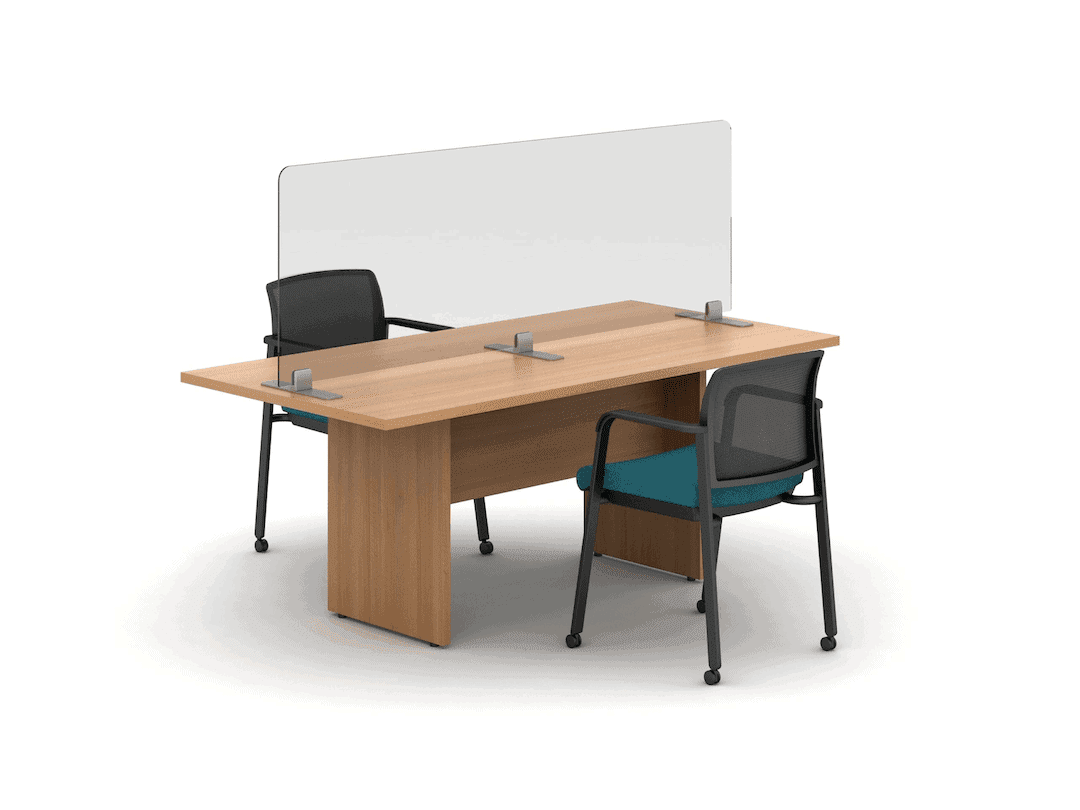 The way you redesign your office space can help reinforce safe social distancing habits and support individual concerns about separation and safety. An office-space design can cover any number of factors, and even small adjustments can make a big difference. Whether you are hoping to use a more open floor plan or to increase the closed nature of individual offices, there are office redesign choices that will help prevent the spread of the virus. Creating a healthy workplace through design means considering both physical and emotional health. Redesigning office space to emphasize distance and cleanliness will ensure physical health. Psychological health will come from knowing that the office design is structured to prioritize employee wellness.
How do you redesign offices and use office space effectively?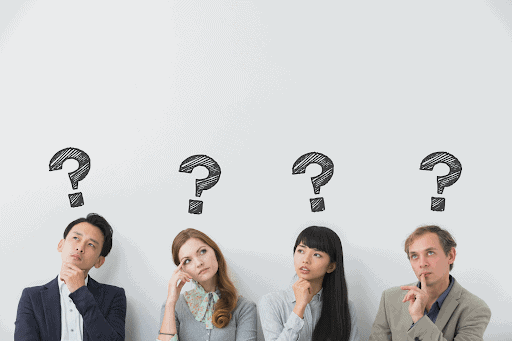 While good office design mixes function, appeal, and comfort, the office redesign process will look a little different for every office out there. Most importantly, effective office design in a coronavirus world means design that addresses employees' fears and helps make coming to work a safe and comfortable decision for everyone
There are some common factors that will be present in each new office design. Important issues to consider include the orientation of various workstations, the use of screens to maintain distance, the height of each modular office desk and private office cubicle, and the availability of mobile dividers that can both be used where needed and be cleaned easily.
Office interior design will now prioritize separation between individuals, optimizing communication despite that separation. Many designs can be implemented by reworking existing office furniture layout or by adding dividers or sneeze guards to work surfaces or panels. While the size of private offices has been shrinking in recent years, now there will likely be an increase in the size of those offices. As you redesign your office space, work with experts who not only specialize in corporate office interior design but who have also been working hard to prepare others to make this same adjustment.
Selecting office furniture suited for a healthy environment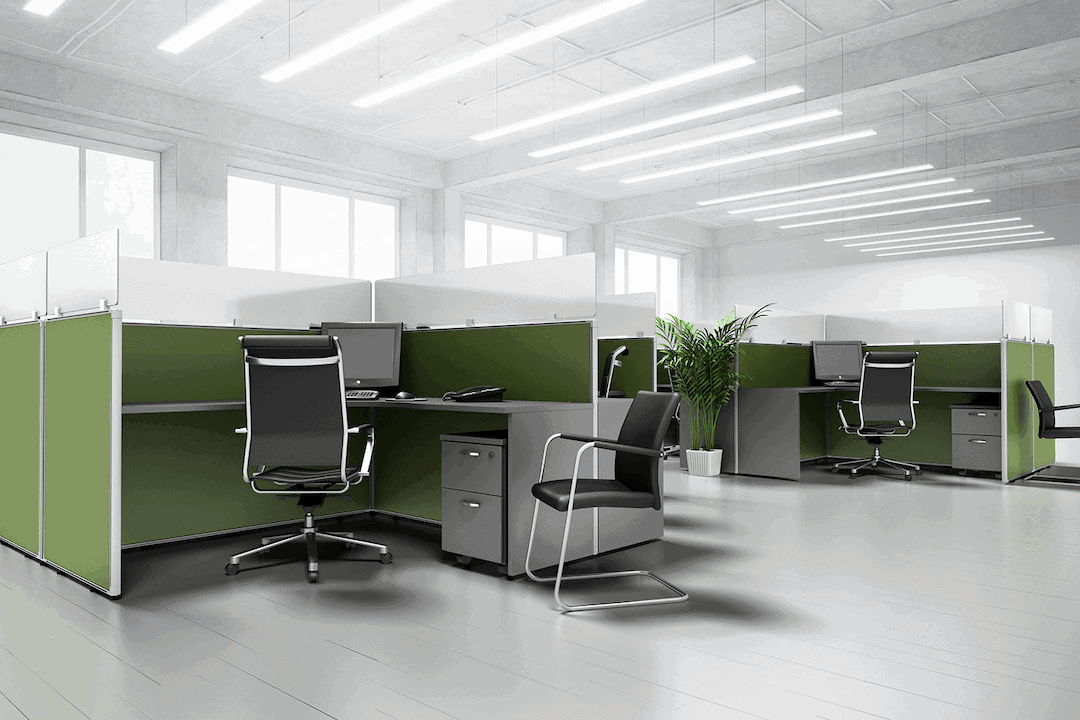 While cost and aesthetic appearance remain important considerations in selecting office furniture, distancing and safety are now pivotal to the design structure. Clean office space, modular office desks, modular office workstations, private office cubicles, private office desks, and private workstation systems are all examples of what shared office space design will contain in the time of coronavirus. Joyce Contract Interiors has a wide selection of these types of furniture available to add to or update your current office.
What are the newest products for a healthy workspace?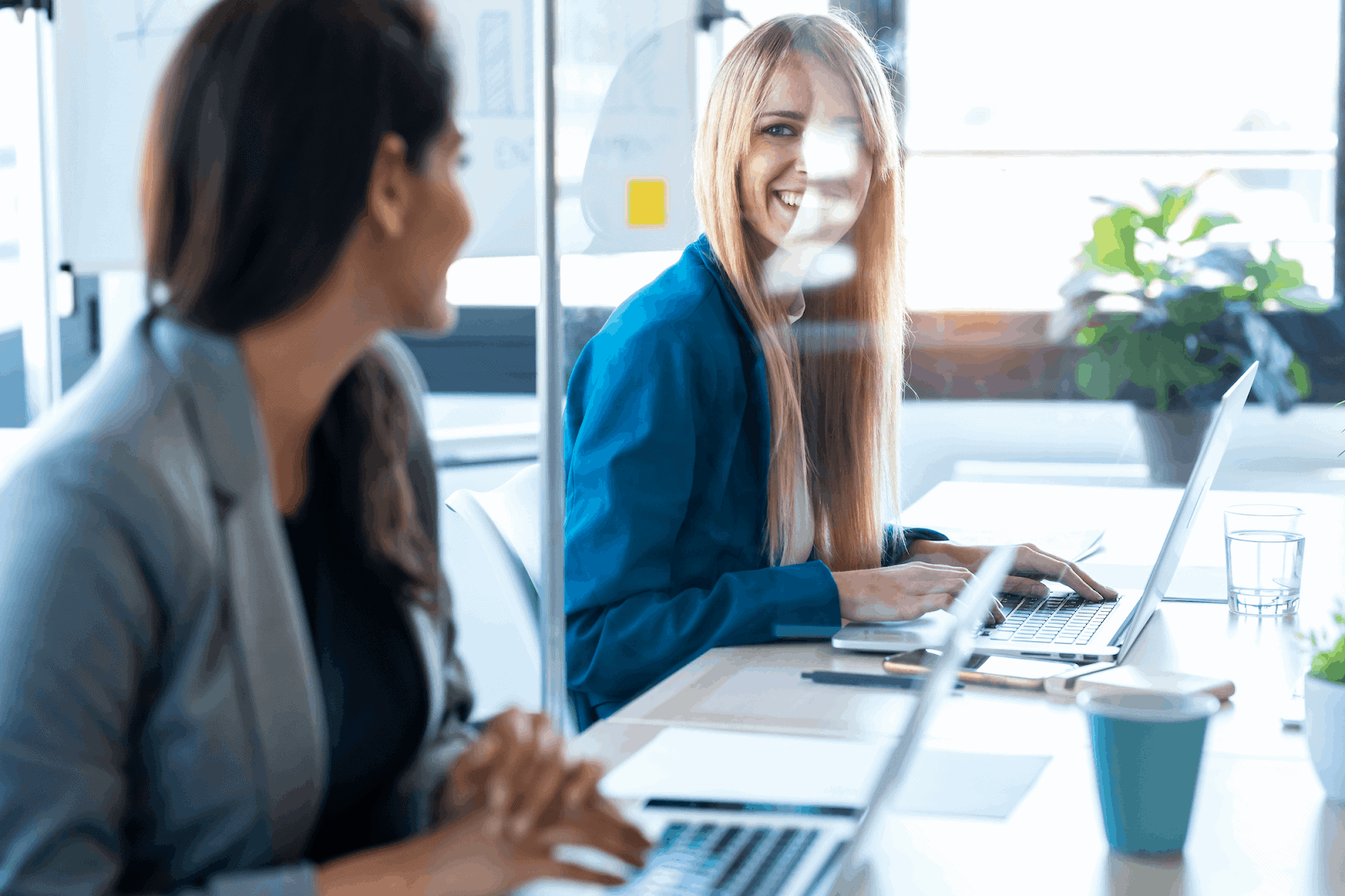 There are more office furniture options available than ever before. At Joyce Contract Interiors, we stay up to date on all the newest products, particularly those that help with social distancing and employee safety. One area to focus on is desk screen dividers and panels. Made from easy-to-clean materials, these screens can be added to already existing office furniture, updating private office desks or private office cubicles you have in your office today.
We are also offering healthy office workstations and workspaces. These pieces are designed for multiple purposes, including room dividers, multi-person workstations, and private workstation systems. With laminate and glass separators and dividers, your employees will be near each other but separated by a protective barrier.
We also supply healthy desk seating, healthy task seating, and healthy guest seating. While seating must have surfaces that are easy to clean, the chairs must be comfortable to sit in, too. Our modular office desk options are made to be adjustable and flexible to fit the office redesign that your office needs.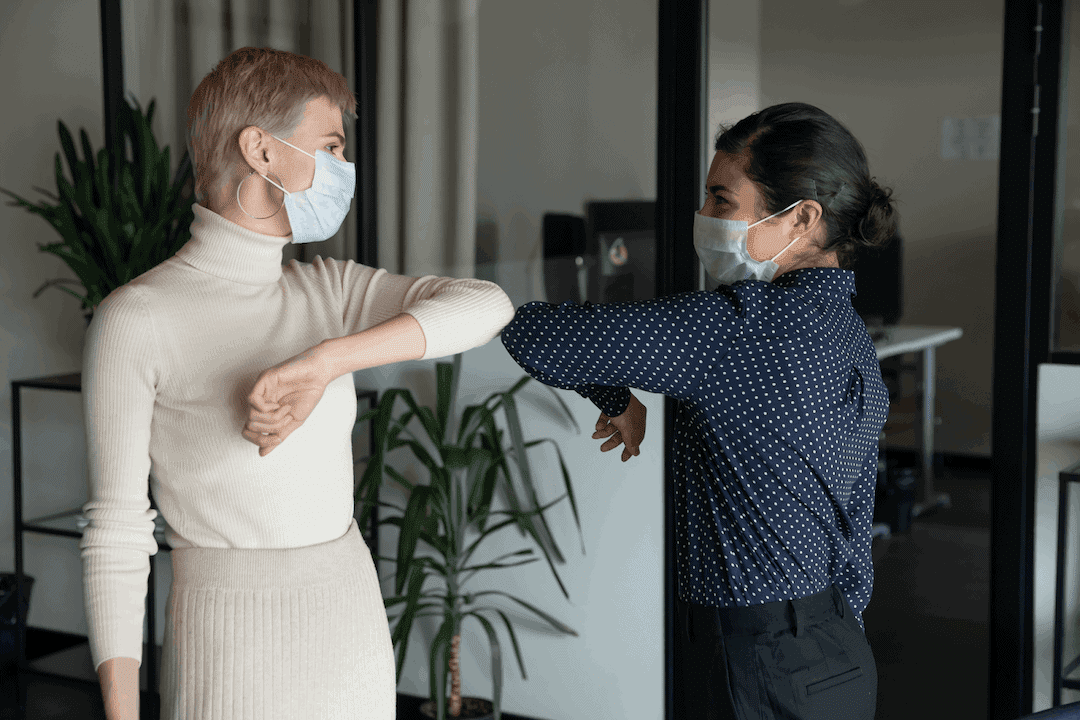 Why is design important in the workplace and how does it affect employees?
Keep in mind that proper office redesign is only part of the battle. Your employees are adjusting to a new work life and are experiencing all the stress that comes along with it. A thoughtful and safe office set-up will help them cope in an already difficult time.
Corporate office interior design impacts the way you feel when you walk into work. Office design can encourage relaxation, focus, comfort, and familiarity. The well-being of your employees is directly affected by office design. Design impacts employee motivation, determines if an employee has access to the space and materials needed to get the job done, and influences how welcoming the workplace is. You can redesign your office space to promote all of these outcomes. Especially in the transition from working at home to returning to an office, there are a lot of anxieties and concerns. By focusing on office design, you will help your employees feel more secure in the office. People spend the majority of their days at work. Now, in the time of coronavirus, it is imperative that your office redesign supports the well-being and security of your employees.
Joyce Contract Interiors is ready to help you redesign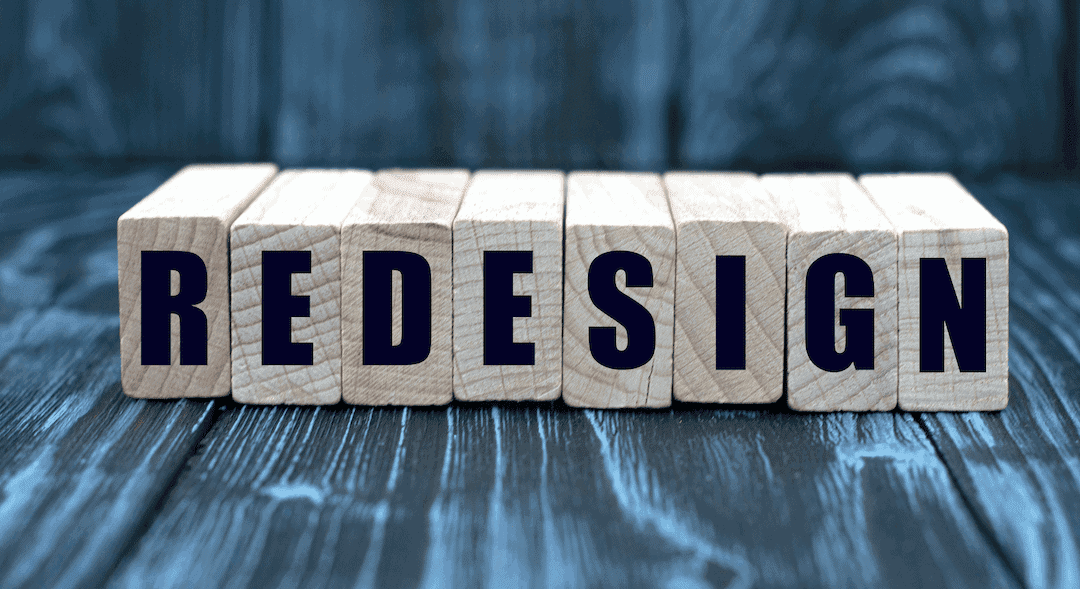 We have a number of product solutions to offer that will help build a corporate office interior design that is ready to function in a world with coronavirus. Just as our mission statement says, "our focus is on design and project management that consistently delivers value to our customers."
Right now, health and safety are what is most valued by employers and employees alike. To move toward a more normal world and office space, we need to adjust what workspaces look like. Let our experts help you with that design. Contact us today to get going on an office redesign for a coronavirus world.