What your furniture dealer can do for you
So you're designing a new office. Great! What's it going to look like? How will your employees work most comfortably and productively? How will you layout your private offices, collaborative workstations, benching units, huddle areas, conference rooms, and breakrooms? How will you integrate everything into your IT infrastructure?
If you're having trouble answering these questions, don't worry—your furniture dealer has the experience and expertise to answer them completely and professionally. Since office furniture will play a major role in how you plan and layout your new office, it should be a consideration throughout the entire design project. Your furniture dealer is there to help:
Design and space-plan your office
Explain and provide you with furniture options
Integrate furniture into electrical and IT systems
Oversee delivery and installation
What follows is a guide through the office design process. The guide explains the steps and makes clear why it's a good idea to consult your furniture dealer every step of the way through the design project.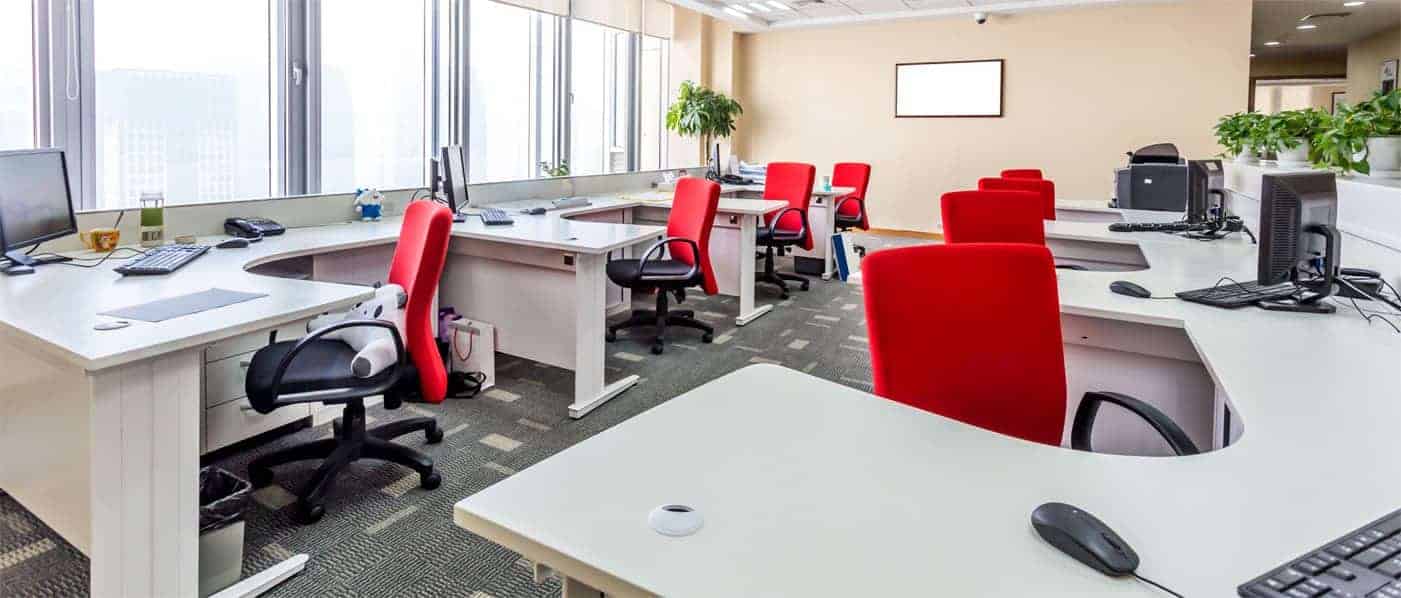 Step 1: Determine Your Mission and Goals
A well-designed office does not only provide a place for your employees to work—it helps them be as productive as possible in fulfilling your company's mission and goals. Your furniture dealer can help you design workspaces that will meet those goals.
It's important to approach this step with balance. One size and style does not fit all tasks. Some departments, such as marketing and customer support, thrive in an open, collaborative setting, while sales, engineering, and finance may perform better in a quieter work zone. Some work zones may need to accommodate talent from multiple departments. Allowing employees to work between different and among spaces, depending on their current tasks, is a popular option. The choice provides flexibility and freedom.
At the heart of your mission is your most important asset: people. You want employees to be as productive and comfortable as possible. An experienced furniture dealer can help you create an office that will balance these goals by considering the following elements:
Well-being
What kind of office will make your people happy at work, and make your company more likely to retain and attract top talent? Office layout and office furniture play major roles here, as comfortable workspaces are crucial to well-being. Other conditions that are important are airflow, access to natural lighting, and social spaces. Your furniture dealer can help you layout an office that makes the most of these elements.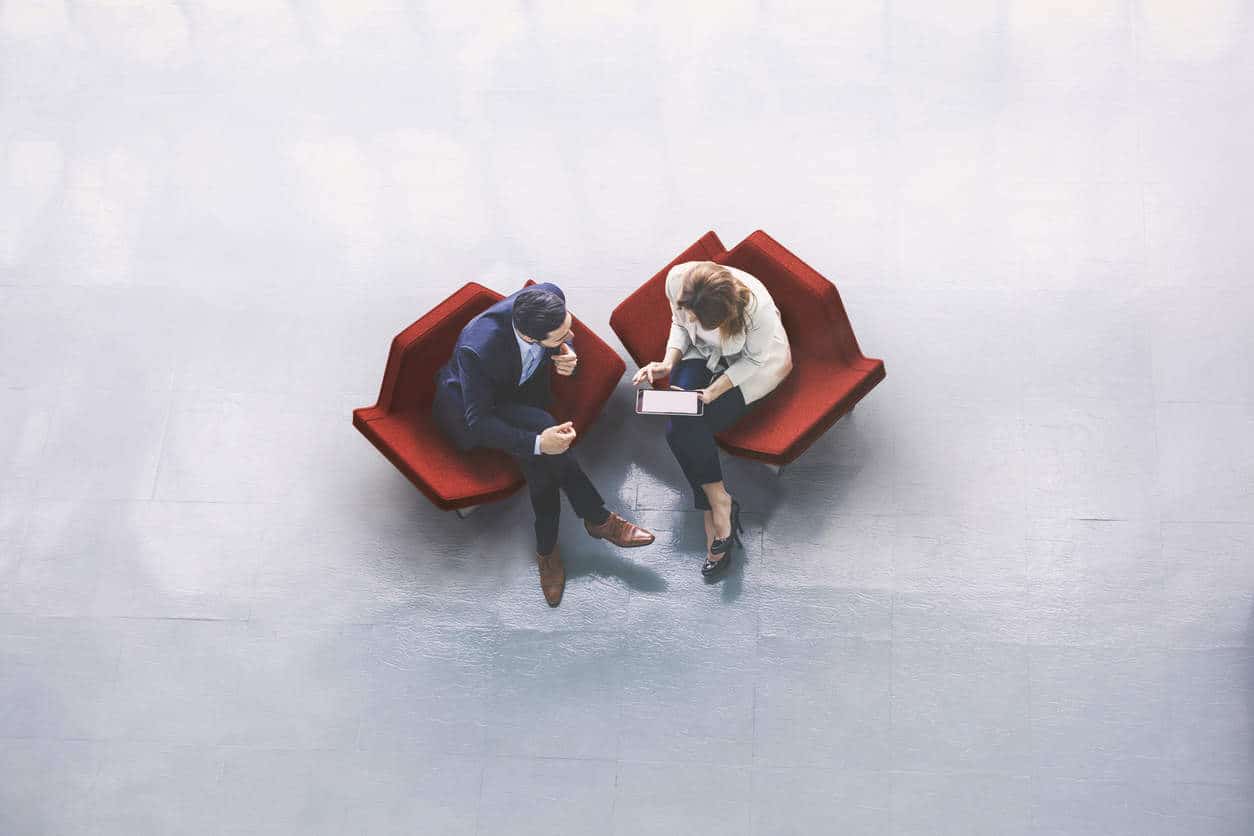 Individuals vs. Collaborators
Should you have private offices that allow individuals to work independently with few distractions? Or, should there be open settings that facilitate communication and collaboration? This can be a tough decision, as open settings are a more economical use of space, but can also be distracting and undesirable for some employees. Many companies require a combination of the two environments. A furniture dealer can help you find the right balance of work zones to meet the goals of your unique organization.
Flexibility
Multi-purpose workstations are becoming increasingly popular in offices that thrive on collaboration. A furniture dealer's designer can help you make the most of a given space by maximizing its versatility.
Growth
How much do you expect your company to grow in the future? Designing an office is a big project, and you don't want to have to do it again in just a few years. Your work zones should be able to handle the growth you foresee in the next three or five years.
Electrical / IT Infrastructure
Workstations should function seamlessly with your electrical and IT systems, so that employees don't have to work around cords and cables or patch together improvised equipment solutions.
Guests and Clients
Finally, you'll want to consider how your office layout functions for guests and clients. Does your brand come through? A furniture dealer can help you design spaces that will impress visitors and make them comfortable working with you.
Step 2: Space-plan and Layout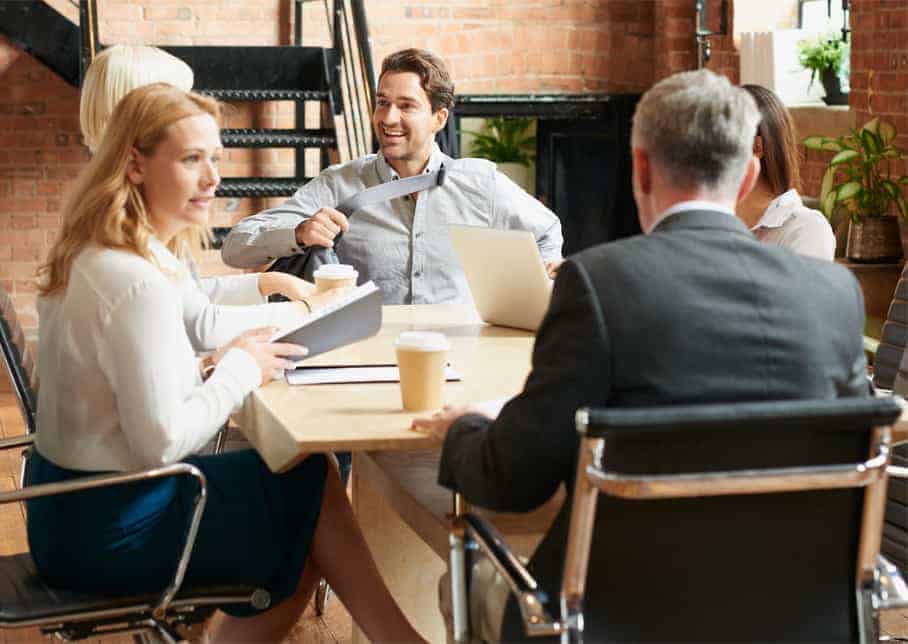 Once you have determined the kinds of spaces and work zones that will meet your needs, your furniture dealer will get to work planning the layout of your office. If you're working with an architect or interior designer, your dealer will collaborate with those professionals to provide a concrete vision of your new office layout. This phase of the project is sometimes called programming, or project study, and it involves the following steps:
2D Space Plan
In this phase, your dealer uses a bird's-eye schematic of your office to determine the exact layout of furniture and workspaces. This is the first step toward bringing your vision for a new office to life. The 2D view lets you see how furniture will interact within your space with regards to doors, windows, electric, data/IT. From here you also figure out what adjustments are needed.
3D Floor Plan
After developing a two-dimensional floor-plan, your furniture dealer will come up with a three-dimensional floor plan. This 3D computer model will allow you to visualize the furniture and finishes within your space.
Step 3: Selecting Furniture
Once your dealer has created a 3D office plan that fits your goals, it's time to discover and select the specific furniture that will make that office happen. This step is a little more complicated than simply browsing through a catalog. Your dealer can help by guiding you through the following considerations:
Furniture for Your Needs
Work Zones
You have determined the need for a set number of collaborative or individual workspaces, but what should the workspace look like? Do you want streamlined benches for your collaborative work zones? Or, would multi-user desk configurations work better? How about semi-enclosed booths or pods? There are a multitude of options available to fill every workplace need.
Comfort and Wellness
What workspaces will best accommodate the needs of your people? Do any of your employees have unique or uncommon needs? There is also the issue of function; an individual desk, where someone may work for hours at a time, will have different comfort requirements than a multi-user bench. Maybe a height-adjustable worksurface or desk is an option.
Measurements
Having carefully planned your office layout, your furniture dealer will know exactly what pieces fit into the available space. With accurate field measurements, a true test fit can be done.
IT/Electrical
Your furniture dealer can help you discover the pieces that integrate best into your new office's IT framework while maintaining the user productivity you need IT space to fulfill.
Growth and Flexibility
As your business grows, you will need furniture that can grow with you. Your furniture dealer can help you make those selections that are cost-effective now and in the future.
Aesthetics
You've spent a lot of time considering what you want your office to do. How do you want it to look? Is a sleek, modern aesthetic right for your company? Or does a more classic look reflect your values?
Furniture Within Budget
New or Used 
Used furniture can be a great option if it is available. However, finding it can be like looking for a needle in a haystack and often an older design. New furniture in many cases can be less expensive, offering current designs and multiple finish selections.
Buy or Lease
While buying furniture outright is a sound investment, some businesses find leasing to be an appealing option. Leasing furniture can help a company manage furniture costs according to cash-flow projections, rather than expending a substantial amount of capital through purchases.
Step 4: Delivery and Installation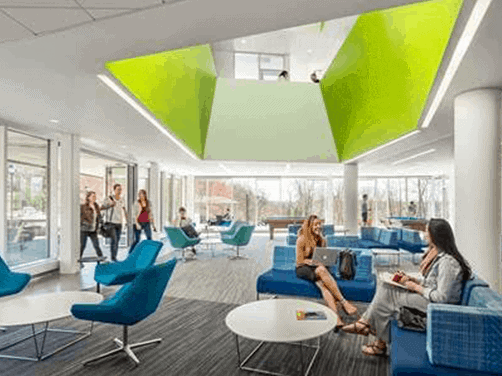 Once you've purchased furniture, it may seem like most of the work is done, but there are still a number of steps left to consider. Your dealer will handle furniture installation, but may need to work with you and your building manager to schedule and get past any last-minute obstacles. Listed below are topics to consider before installation.
Designated Hours
For the benefit of other tenants, some buildings have set hours for moving or installation. Many will not allow this type of work during regular business hours.
Is There a Loading Dock and/or Freight Elevator?
Loading docks and freight elevators make installation easier. Installers should know if there are any restrictions. If they are not available, installers may need special equipment.
Union vs. Non-Union
Some buildings require laborers to be union-affiliated.
Certificate of Insurance
Some buildings require installers to have a certificate of insurance (COI) to cover any incidental damages or injuries.
Furniture Dealers: Multitasker and Allies
Designing your new or renovated office is a complicated process. There is no one-size-fits-all solution for office design, but rather a range of possibilities that will fit different needs. Fortunately, you don't have to go it alone. By consulting your furniture dealer from the very beginning of the process, you can create an office that serves your mission and goals, down to the last detail.
For an idea of what your furniture dealer can do for you, we encourage you to check out our portfolio. Call us at 978-251-2226 or email us at sales@joycecontract.com to learn how Joyce Contract Interiors can help you.