The choice between cubicles and an open-office plan depends on factors that include the specific needs, work culture, and preferences of the organization. Let's explore the characteristics of both options, as well as considerations in making the choice: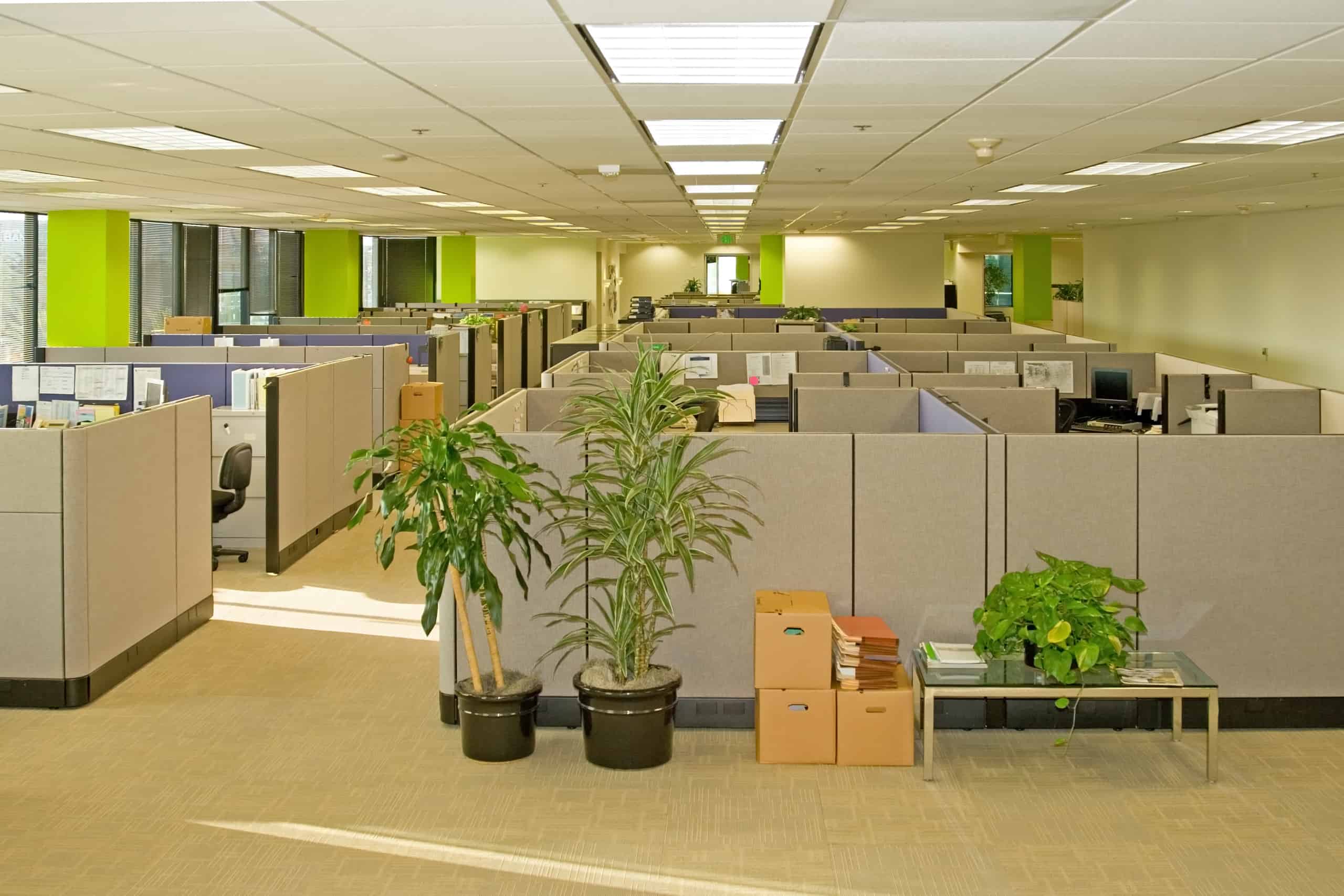 Privacy and Focus: Cubicles provide a level of privacy and personal space, allowing employees to concentrate on their work without constant distractions or interruptions.

Reduced Noise: Cubicles tend to offer better sound insulation which can be beneficial for tasks that require concentration or confidentiality.

Personalization: Cubicles can often be personalized by employees who may add decorations, photos, or other items to the workspace that help create a sense of ownership and comfort.

Reduced Visual Distractions: The physical barriers of cubicles can help minimize visual distractions and increase focus on tasks.

Separation and Hierarchy: Cubicles can create a visual separation that may align with traditional hierarchies within an organization and provide employees with designated spaces.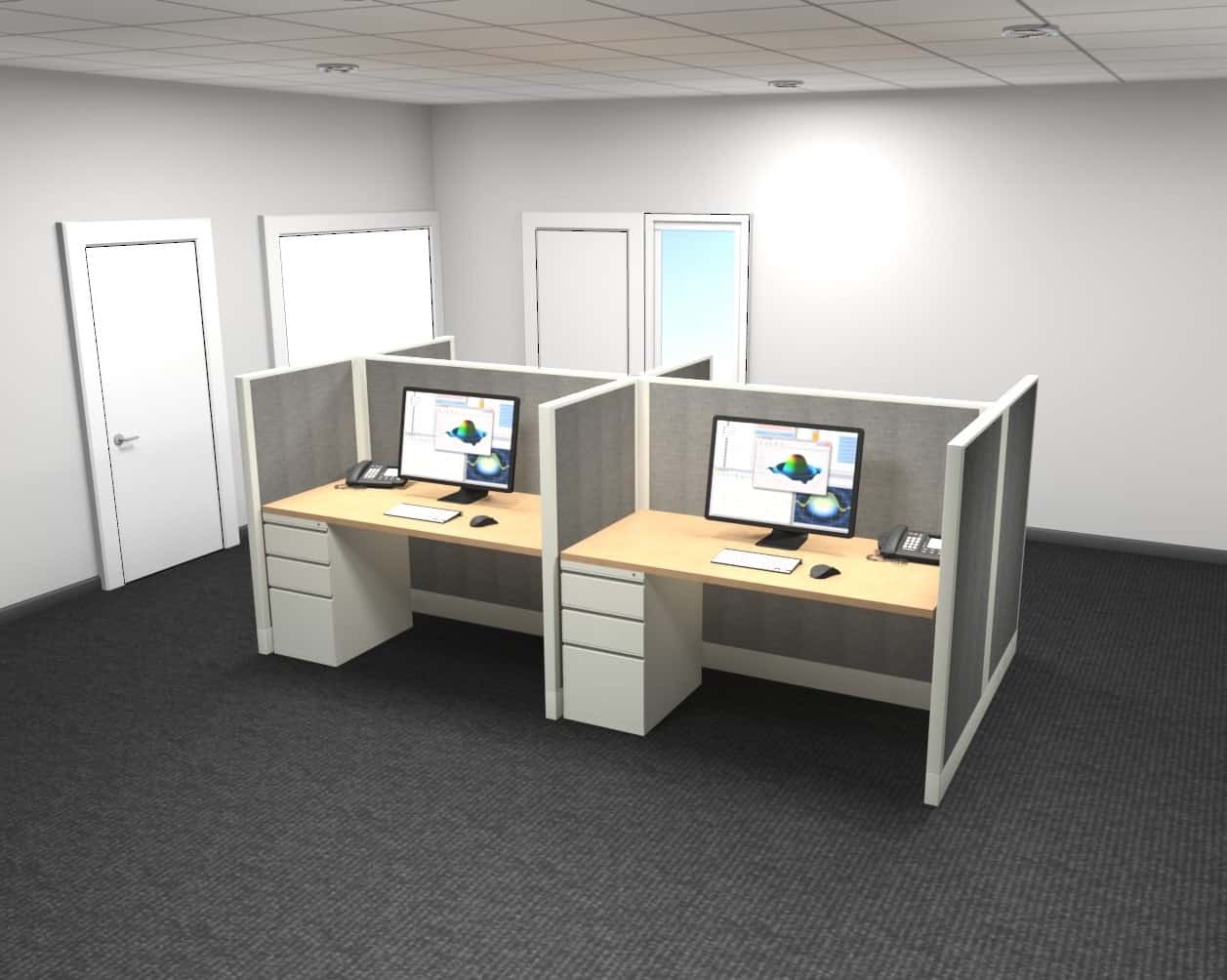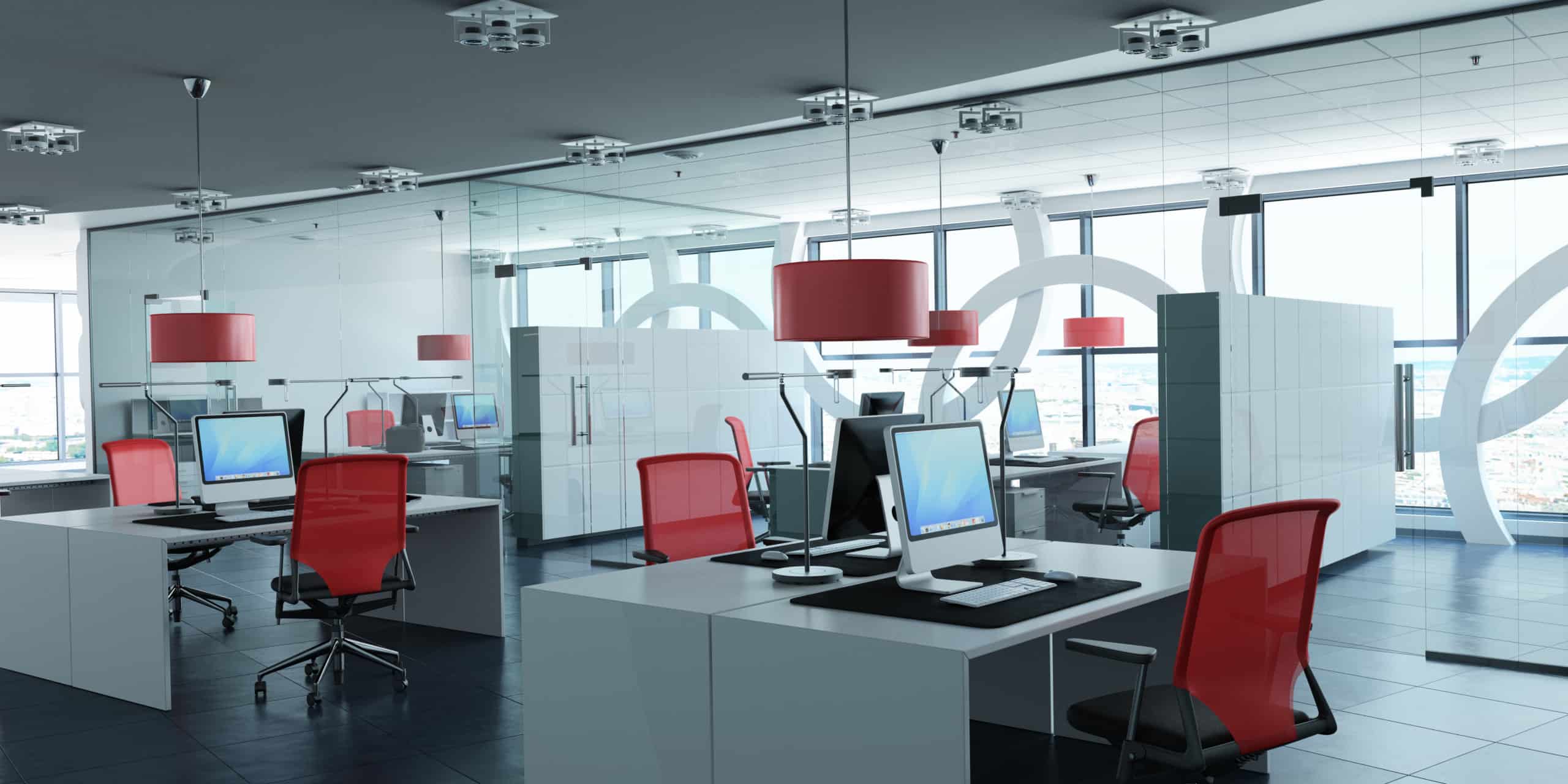 Collaboration and Communication: Open-office layouts promote collaboration and spontaneous communication among employees, facilitating quick interactions and idea-sharing.

Flexibility and Adaptability: Open spaces allow for easy reconfiguration and adaptability, enabling teams to collaborate and work together in different configurations based on project needs.

Cost Efficiency: Open-office plans generally require fewer construction materials and less space per employee, which may result in cost savings.

Transparency and Equality: Open layouts can foster a sense of transparency and equality as well as a shared company culture. Hybrid solution balances costs associated with cubicle structure against more open and less-costly-to-create space.

Natural Light and Views: Open spaces often maximize natural light and provide better views for employees, which can create a more positive and enjoyable work environment.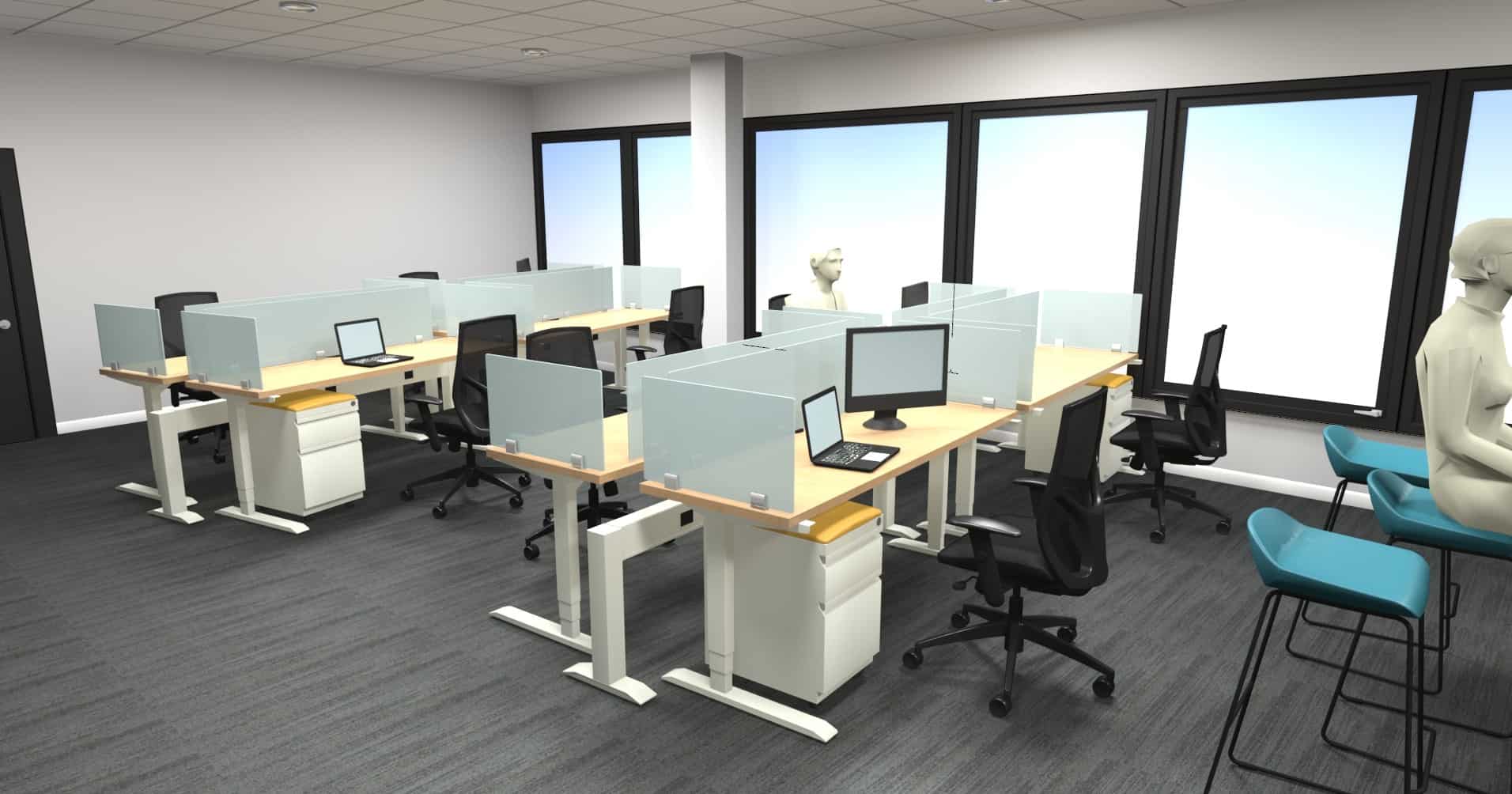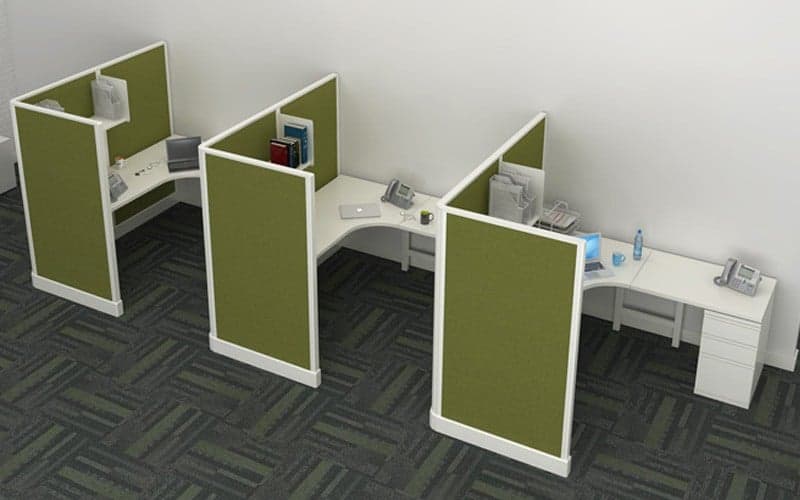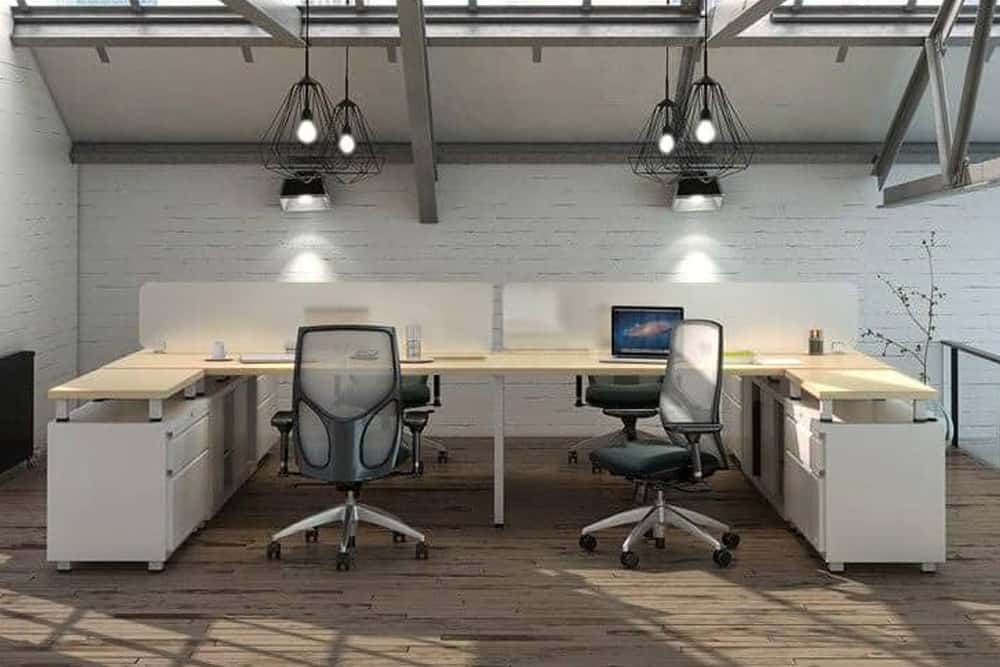 Noise and Distractions: Open offices may be noisier than cubicles, allowing for potential distractions that can hinder concentration and productivity. Acoustic solutions such as sound-absorbing panels can mitigate this issue.

Employee Preferences: Individual preferences and work styles can influence the suitability of either option. Some employees thrive in collaborative environments, while others prefer quieter, more focused spaces.

Balance and Flexibility: Hybrid solutions that incorporate both open areas and enclosed spaces (such as meeting rooms or quiet zones) can provide the benefits of both layouts, catering to different work needs.

Privacy Concerns: Open layouts may compromise privacy, making confidential conversations challenging. Designated quiet zones or meeting rooms can address this concern.
Ultimately, the choice between cubicles and open office plans should be based on a thorough assessment of the organization's goals and work requirements, and the preferences of the employees. A well-designed workspace should strike a balance among collaboration, privacy, and individual focus to create a productive and comfortable environment.