Office Design in Waltham, MA
Designing and outfitting an expansion space to suit new hybrid needs
The client came to us to discuss a new expansion space that needed to be furnished. Through our initial Zoom calls, the office style that the client wanted to create became clear. In the past, the open office was the popular trend. Today, the open office is often a burden. Collaboration is important, but open discussions can negatively impact people working in the same area.
We worked with the client to identify their specific needs, which included: semi-private cubicles with glass and of various heights to create seated privacy; various-sized conference rooms for team meetings, brainstorming, and conference calls; and flexible use of private office spaces. The first step was for the JCI team to field-measure the space accurately to ensure that the furniture selections would be suitable. Project meetings generated client feedback and resulted in the creation of an optimal layout based on headcount, working styles, and electrical factors. Once the basic furniture decisions had been made, decisions about fabrics and finishes were the next step. Designing based on the carpet selection resulted in JCI and the client creating a bright and modern office with accent panels that allowed to showcase their branding. At installation, the JCI team was on site ensuring that everything went according to the prepared plan. As with all of our large jobs, the JCI team immediately went to work on the inevitable punch list, resolving issues as quickly as possible.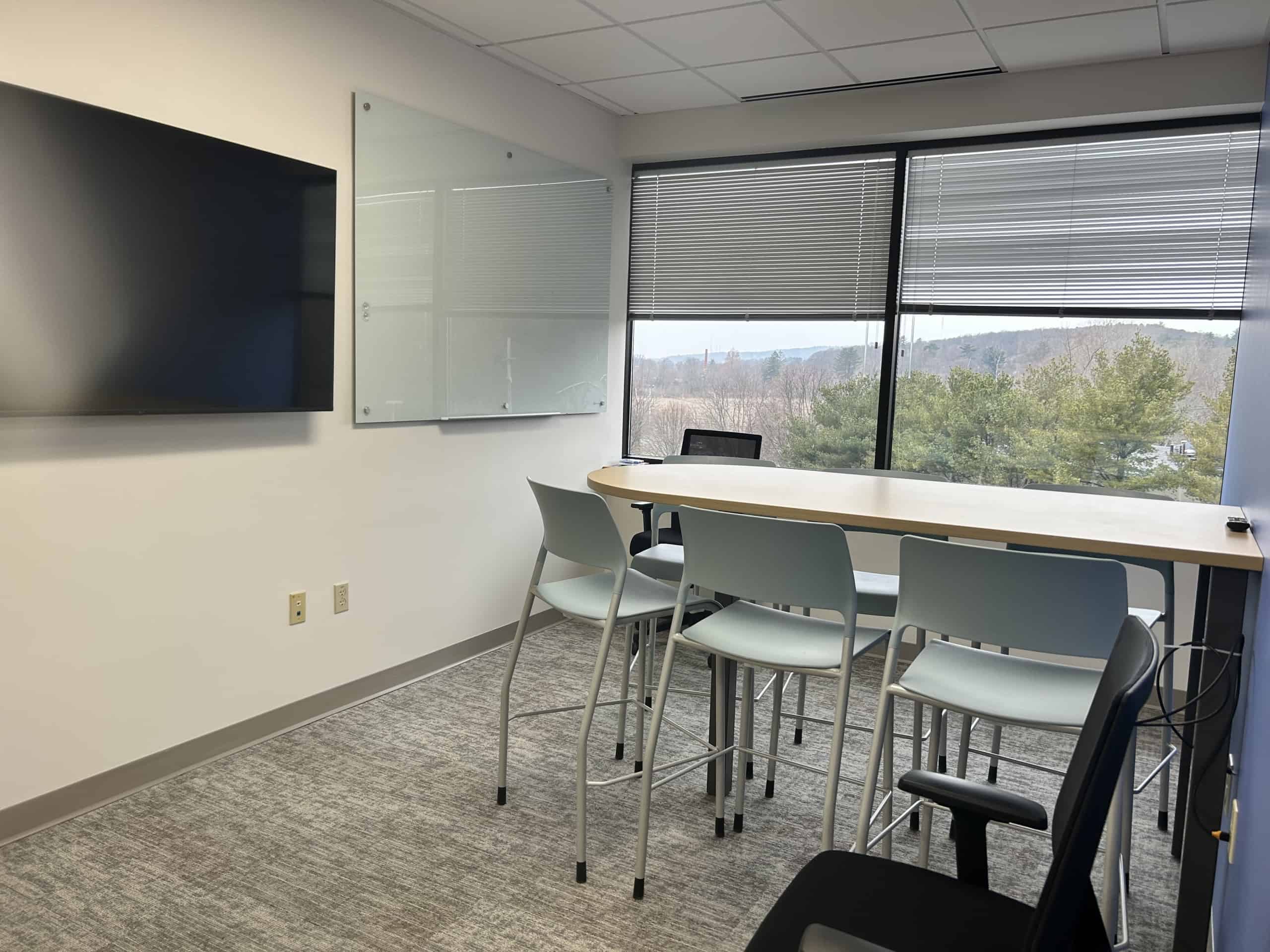 A huddle room is a fantastic place for employees to collaborate. This D-top hi-top table seats five or six people comfortably with Pierce Armless Barstools.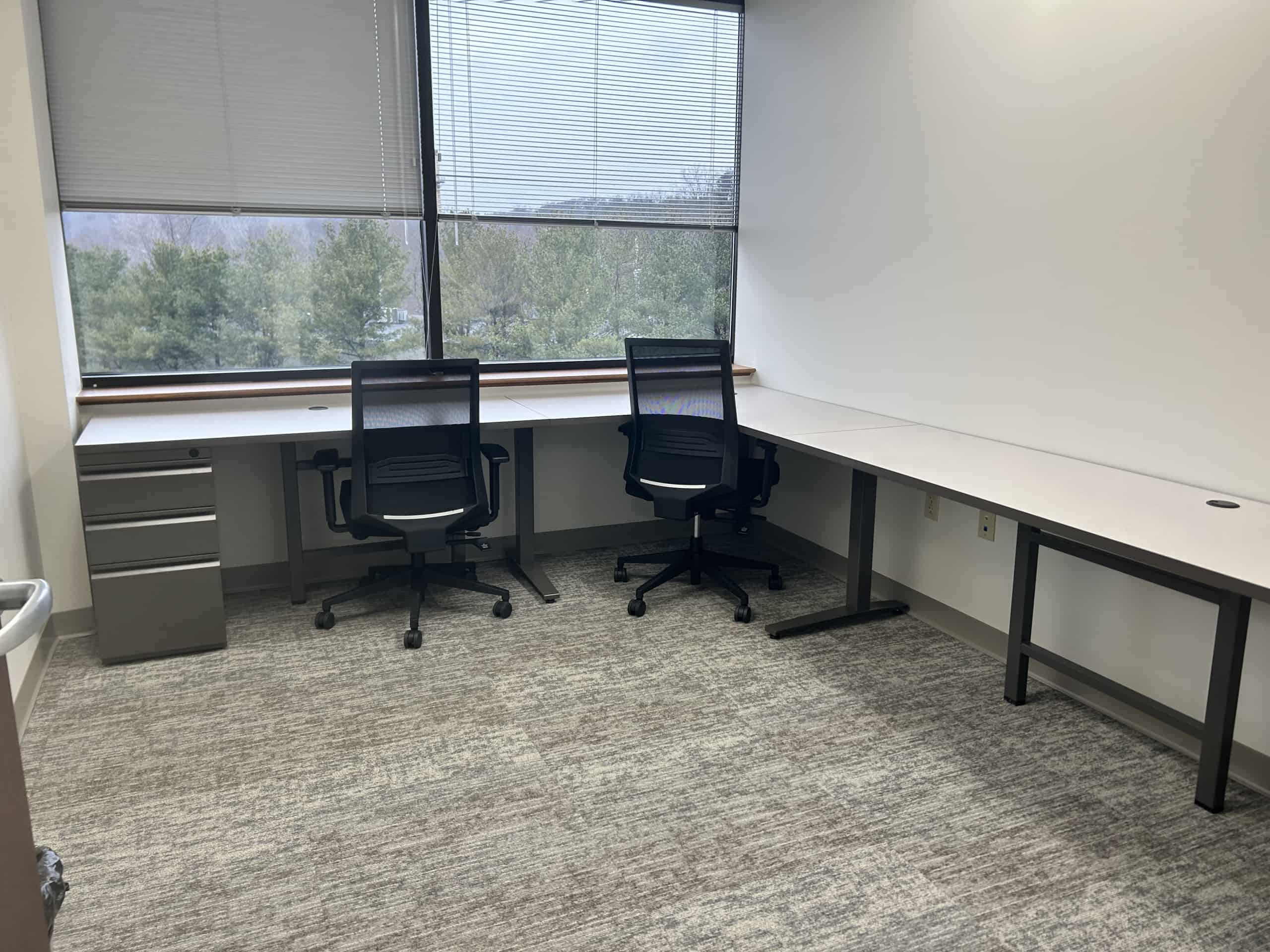 This two-person workstation allows two people to share one desk while still allocating enough workspace to each person. Each workstation has a box/box/file pedestal and a Beniia Smarti-EL chair.