#111 - 120 Degree 3 Person Workstation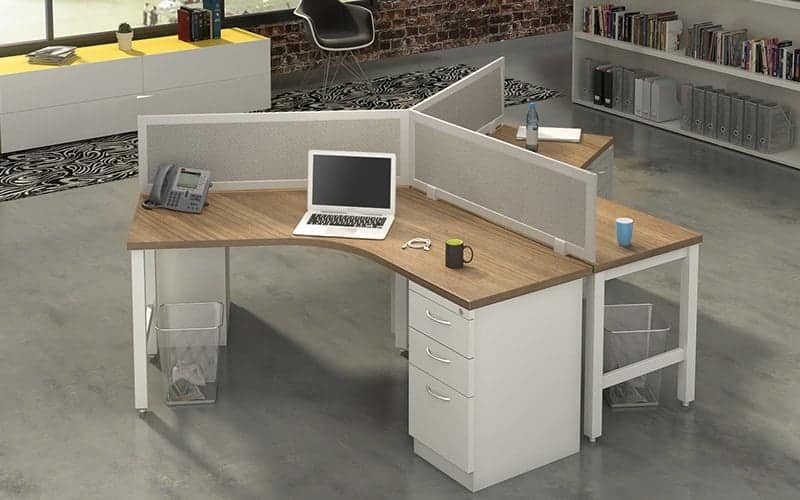 Price: $ 2,145.00
Product Categories: Benching & Desking, Quick Ship Benching and Desking Systems, Quick Ship Benching and Desking Systems - Featured
Product Tags: 120 degree 3 person, 120 degree desking, 3 person benching, 3 person desking, open style benching, Quick ship
Product Page: https://joycecontract.com/product/120-degree-3-person-workstations/
Product Summary
Starting price is $2,145, as shown or $715 per person. Power/data hub can be added for an additional $610.
Lead-time: 2-3 weeks
Quick Ship Benching and Desking
Product Description
120 Degree 3 Person Workstation include:
14"H fabric privacy screens (can be laminate, whiteboard or lexan)
Box/box/file pedestal
A leg for support
Each individual desk is 120 degree 24"x48"x48" worksurface
Shipping Details: Freight, delivery, and installation additional based on location and field conditions
Additional tariffs may apply.