Office Space Design Services
Redesigning Your Office Space – with State Requirements in Mind
"Is it possible with the current furniture I have?" Absolutely – Joyce Contract Interiors can help you take your existing office furniture and redesign it so that you can apply the 6′ of physical distancing required by the state of Massachusetts (and many other states). This is a cost-effective way to keep employees safe and healthy. Call us at 978-251-2226, or email us at design@joycecontract.com to see how our designers can help.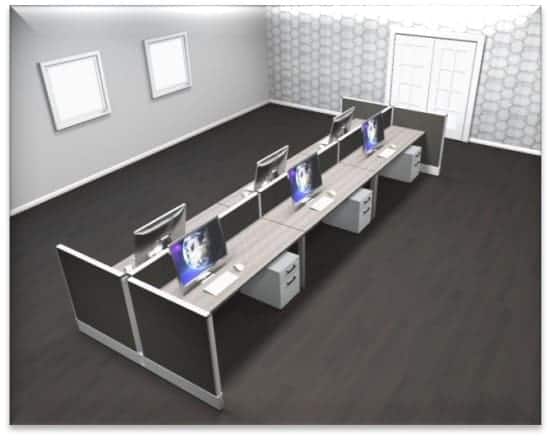 Typical benching-style workstations have people facing each other in rows, making it open and collaborative.
In this case, the client has:
A.Low 42" High Panels
B.24"x72" Worksurfaces
Mobile Pedestals
Existing benching unit with glass screens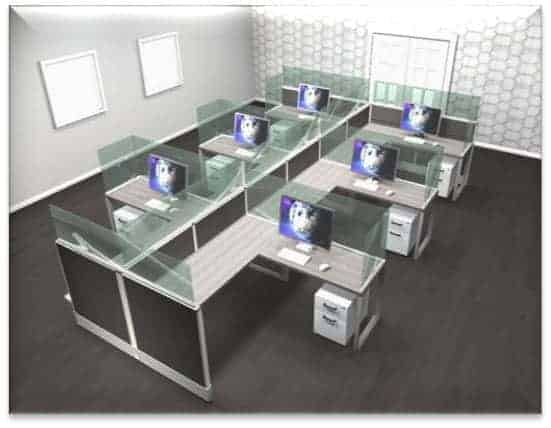 The proposed solution adds the following for more separation:
A. 24"x48" return to act as the new main worksurface so employees are no longer facing each other
B. 16" H clear glass or lexan on the panels to continue to encourage safe collaboration
C. 24" H clear glass or lexan on the worksurfaces for further separation of space
Interested in Our Office Space Design Service?